Humans have been searching for any evidence of life outside of Earth for many years now, and so far, we have drawn up a big blank. But what if alien life has already found us?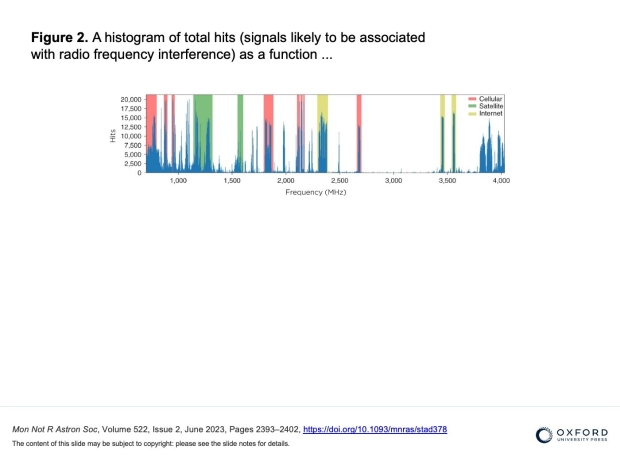 A team of researchers from two universities, The University of Manchester and the University of Mauritius proposed the question of if aliens are aware of life on Earth, how would they have become aware of it in the first place. More specifically, the team of scientists looked at how global radio signal leakage may be planetary flares for advanced alien civilizations to detect, which would essentially mean that currently, Earth is shining a spotlight out into pitch-black space.
The new study was published in the Monthly Notices of the Royal Astronomical Society journal, and according to its results, the team found that only advanced alien civilizations would be able to detect Earth's radio signal leakage.
However, as Earth continues its technological advancements through devices operating on various frequencies of the radio spectrum, combined with the assumption that extraterrestrial species likely possess much more sophisticated receiving technology, it's probable that Earth's detectability by other intelligent life will escalate over time.
"I've heard many colleagues suggest that the Earth has become increasingly radio quiet in recent years-a claim that I always contested," said Professor Mike Garrett, the team leader of the study and Director of Jodrell Bank Centre for Astrophysics at The University of Manchester.
Garrett continued and said that despite the reduction in TV and radio transmitters there has been a substantial increase in the number of small mobile communication devices, such as phones. The astrophysicist explains that while these smaller mobile systems are relatively low power individually, together billions of these devices integrate across the radio spectrum causing a big impact.
Adding into this equation is the exponentially increasing number of satellites entering low-Earth orbit, with current estimations putting the total number of satellites in low-Earth orbit at around 100,000 before the end of the decade.
"The Earth is already anomalously bright in the radio part of the spectrum; if the trend continues, we could become readily detectable by any advanced civilization with the right technology," said Garrett.
In other news, an AI-generated beer commercial has been created and it's gone viral, collecting more than 2 million views just a few days. The advertisement starts off as relatively simple barbeque party and slowly turns into a hellish nightmare that features tornadoes of fire, morphing faces and beer glasses and events that just don't make any sense. The commercial has been described as 'exactly what alien intelligence would think about typical beer commercials.'
If you are interested in checking out the video for yourself or learning more about artificial intelligence, visit the below link.
In other news, Elon Musk has gone live on Twitter and earned himself a new nickname by people in the chat. Introducing 8-Bit Elon. For more information on that story, check out the below link.