Windows 11 might just be picking up some pace when it comes to attracting new users, at least according to the latest set of figures from one analytics firm.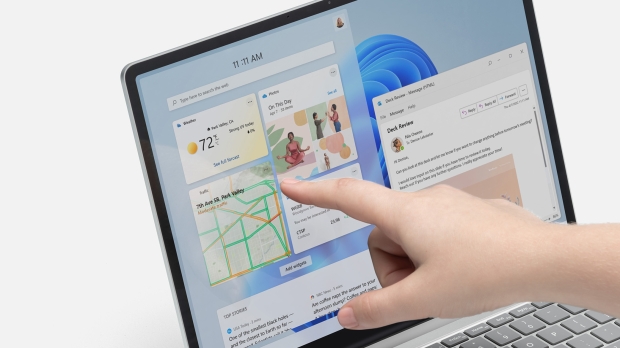 Statcounter has furnished us with the statistics for April 2023 showing the relative market share of the various versions of Windows. Microsoft will doubtless be pleased to see Windows 11 hitting a market share of 23.11%, representing an increase of 2.16% on the previous month.
That's a heftier uptick than we've seen for some time, and it builds upon the momentum of last month, too. In March 2023, Windows 11 also drove forward to the tune of 1.81%, giving the OS a cumulative gain of nearly 4% in two months.
Remember, Windows 11 has been on the scene for a year and a half now, so gaining 4% in two months, when it has only managed 19% in the previous 17 months, gives you some perspective on how the OS is finally picking up the pace to some degree.
Windows 11 still remains a long way off Windows 10, of course, which holds 71.36% of the market as of April. It shed 2.1% of users since March, mind you, so those are seemingly folks upgrading to Windows 11.
Windows 7 found itself at 3.78%, pretty much the same as the previous month, stopping the rot after having dropped heavily since the start of 2023. That was due to the fact that extended support for the OS finished in January (full support went a long time back - 2020, in fact).
That's all good news for Windows 11, too, because it means not only is Microsoft's newest operating system on a seemingly upward trajectory, but those users are no longer coming from Windows 7 - but rather, Windows 10 as noted.
Windows 7 users being forced off their platform due to extended support coming to an end were obviously easy targets for Windows 11 adoption, but it'll be heartening for Microsoft to see Windows 10 migration again coming through now.
There's something else that might lend Microsoft extra hope of gaining converts from Windows 10, too. And that's the fact that the software giant just announced the end of feature updates for Windows 10.
Going forward, Windows 10 will only get security updates (until it runs out of road for support in 2025). Feature updates will no longer be provided by Microsoft, which means that Windows 10 22H2 will be the last ever version of the OS.
That could represent a pretty hefty nudge to upgrade to Windows 11, so we might see the operating system reaching the 30% mark before too long.