Star Wars Jedi: Survivor's PC launch has been rocky, with performance issues impacting the player experience. Yesterday we reported that EA and developer Respawn were aware of the problems. An apology of sorts was posted to social media, outlining that the team was working on updates.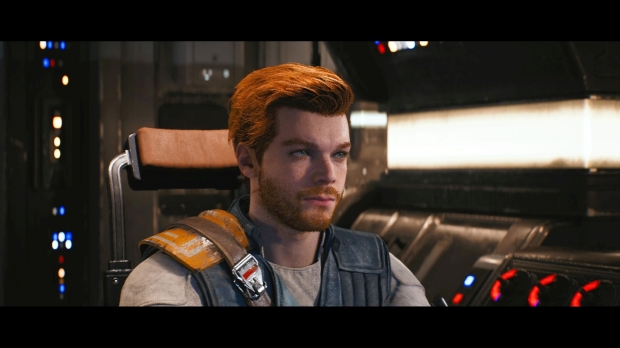 The good news is that the PC version has received a patch fixing several issues while also improving performance for playing the game with ray-tracing disabled. The update confirms that the general crashing and other bug fixes will make their way to the PlayStation 5 and Xbox Series X|S versions of the game tomorrow, with the team "hard at work on patches that will further improve performance and fix bugs across all platforms."
Having a patch like this arrive within a week of the game's release (and a substantial day one patch) does paint the picture of another major AAA PC release being sent out the door before it was ready. Many deep dives into the game on PC point to it being one of the worst ports of 2023 - which is not great.
The disappointing aspect is that, by all accounts, Star Wars Jedi: Survivor is a worthy successor to Star Wars Jedi: Fallen Order - with the Metacritic score for the PlayStation 5 version sitting on a respectable 86. That said, the game still has issues on the console too, so the user score there is sitting at 4.8, purely based on the game's technical state as opposed to content.
Early reports from players for this patch point to some experiencing a smoother overall experience, though the general consensus is that the game still needs a lot of work. Here are the full patch notes.
PC

Performance improvements for non-raytraced rendering.

PlayStation 5, Xbox Series X|S, and PC

Multiple crashes fixed across PlayStation and Xbox Series X|S and various areas of the game.

Fixed crashes that were tied to skipping cinematics.

Performance improvements across PlayStation 5 and Xbox Series X|S.

Fixed an issue with dynamic cloth inside the Mantis.

Fixed various rendering issues.

Fixed an issue with registered Nekko colors not saving.

Fixed an issue with registered Nekko disappearing from the stable.

Fixed issues with cinematic dialogue overlapping.

Fixed various collision issues.

Fixed an issue with enemy AI remaining in T Pose during photo mode.

Fixed a freeze that occasionally occurred while talking to Doma.

Fixed a bug where the BD-oil VFX did not properly render.

Fixed an issue where players were getting stuck inside the Chamber of Duality if you didn't save after leaving the chamber and die.