MSI has pushed out a fresh BIOS update for AM5 motherboards (X670 and B650) which introduces a new option that supposedly cuts boot times in half.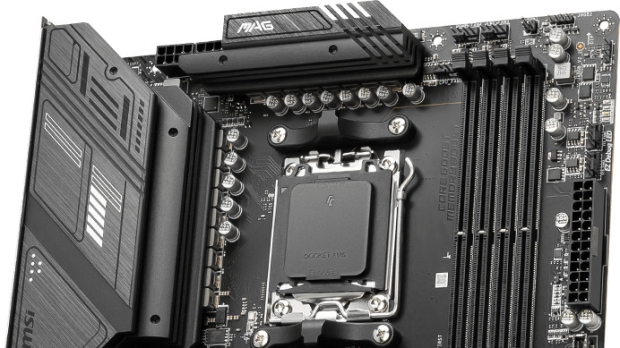 That's a pretty spectacular claim, but MSI proved this was the case, at least in one test scenario shared by the company (as highlighted by Tom's Hardware).
In the case of a PC with an AMD Ryzen 7 7800X3D processor and MSI MAG X670E Tomahawk WIFI motherboard, by turning on the new feature - 'Memory Context Restore' - the time for a cold boot (from hitting the on switch to reaching the desktop) was reduced from 43 to 22 seconds.
Naturally, the mileage on other systems may vary, but certainly the promise is that the PC will boot a whole lot faster.
Now, some of you out there may be shouting at your monitor at this point - or at least whispering under your breath in an annoyed fashion - that this isn't a new feature at all.
And you're right - technically, Memory Context Restore has been around for some time in MSI's BIOS, but it was bugged and caused all sorts of stability issues (Blue Screen of Death crashes). So it was hidden away and not talked about officially as a feature because it wasn't reliable enough for everyday use (not nearly, by the sound of things).
Now it is stable, though, so MSI is pointing out its benefits - MSI motherboard owners will find it in the OC settings of the Click BIOS interface.
As Tom's Hardware further points out, this feature is present in the BIOS of other motherboard makers, although it may not be stable, and again, could be hidden away pretty deeply in some obscure corner (for a reason).
Will this work outside of MSI motherboards?
Apparently those with ASUS and GIGABYTE motherboards can access the feature, but at least one report complains that once switched on, it caused BSoDs (as used to be the case with MSI).
So, you could always try to turn on Memory Context Restore in non-MSI AM5 motherboards, but we wouldn't recommend it - not until any potential problems have been ironed out.
Hopefully other motherboard vendors will be quick to add the functionality in full, as they likely won't want to seem behind the times compared to MSI. We shall see.
Meanwhile, it's also worth bearing in mind that earlier this month, we saw new firmware arrive from AMD that aims to cure the highly sluggish boot times some Ryzen 7000 owners have been plagued with. All in all, April is turning out to be a useful month for those who want their AM5 rig to boot up a lot faster.