NASA has confirmed via its blog that a decommissioned satellite reentered Earth's atmosphere on April 19, 2023, almost 21 years after it was first launched.
The retired NASA satellite is called the Reuven Ramaty High Energy Solar Spectroscopic Imager, or RHESSI for short. According to the space agency, RHESSI was decommissioned in 2018, and throughout its operational time, it assisted scientists in their pursuit to understand the physics behind solar flares. NASA writes that the Department of Defense confirmed the reentry of the 660-pound satellite was over the Sahara Desert region, near the Sudan-Egypt border.
Astrophysicist and satellite tracker Jonathan McDowell took to Twitter to post an image of where the satellite, or at least parts of it, would have landed. Officials anticipated that most of the dead satellite would burn up on reentry and only a few components would make it to the surface. RHESSI was launched in 2002 aboard the Orbital Sciences Corporation Pegasus XL rocket and went on to conduct ground-breaking science with its imaging spectrometer.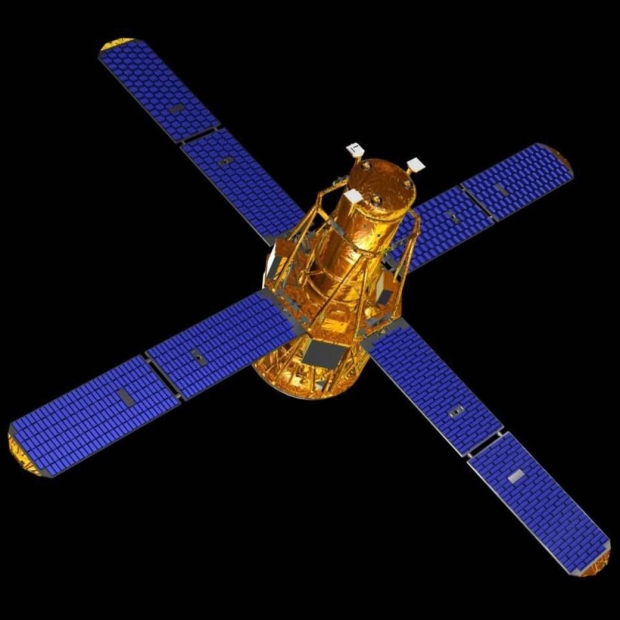 NASA explains on its website that before RHESSI, there were no recorded gamma-ray images or high-energy X-ray images of solar flares. RHESSI's observations of solar flares from the Sun provided researchers with vital information that led to a greater understanding of the relationship between solar flares and coronal mass ejections (CMEs). For those wondering, both solar flares and CMEs are charged particles that can barrage Earth when our planet happens to catch a seemingly random blast from the Sun.
Both of these events release energy equivalent to billions of megatons of TNT being exploded and sometimes can hit Earth within just a matter of minutes. Thankfully, Earth's magnetic field is a protective shield against such blasts, reducing the effect on Earth to disruptions in electrical systems, GPS, radio communication, space launches, electricity grids, and auroras appearing closer to Earth's equator than what is typically seen.
Over its lifetime, RHESSI recorded more than 100,000 X-ray events, and throughout its observations, researchers learned more about the various sizes of solar flares. Furthermore, RHESSI's data led scientists to improve measurements of the Sun, allowing for a much more accurate or precise understanding of our star's shape.
In other space news, SpaceX has performed its very first orbital test flight of the Mars-bound rocket, Starship. SpaceX CEO Elon Musk has congratulated his employees after Starship was deliberately blown up only four minutes after liftoff. The rocket exploded as it was tumbling through the air, causing onlookers of the launch to watch in awe. If you are interested in reading more about that story, check out the below link.