Unreal and Gears of War developer Cliff Bleszinski is hopeful for a Lawbreakers revival, but he'll have to get approval of the rights holder before anything happens.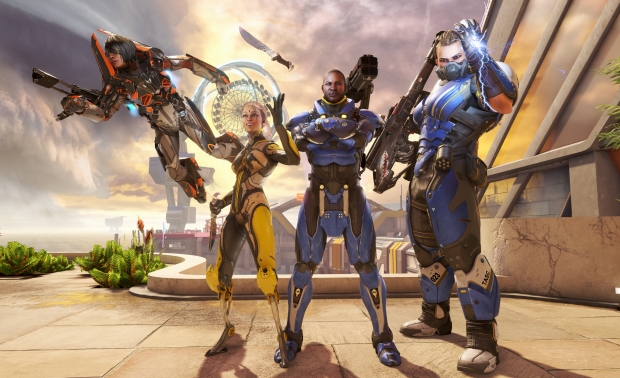 Remember Lawbreakers? The 5v5 hero shooter released back in 2017, but ultimately failed to gain traction in the market due to steep competition from games like Overwatch. Lawbreakers was pulled offline in 2018 and eventually faded away to the live service graveyard, but its ghost is apparently still alive.
Now it looks like fans are clamoring for a Lawbreakers revival. There's just one potential issue: Cliff Bleszinski doesn't own rights to Lawbreakers. Nexon, who published the game at launch, actually owns the rights to the franchise. Cliffy B recently shared this tidbit on Twitter: "Well, turns out Nexon does own the rights to LawBreakers. Owen Mahoney, how about sliding into my DMs so we can talk about a resurrection?"
Owen Mahoney is the current President and CEO of Nexon, the South Korean games giant known for MapleStory and Dungeon and Fighter games.
Given the even greater competition in the multiplayer shooter market, Bleszinski may have a hard time convincing Mahoney to revive Lawbreakers...but anything's possible, right?
Cliffy B says that developers at his now-defunct Boss Key Productions "worked their asses off" on Lawbreakers, and that he suffered significant depression and guilt following the studio's closure.
In 2020, the dev attempted to explain why Lawbreakers failed: "One big epiphany I had was that I pushed my own personal political beliefs in a world that was increasingly divided."