A mother in Arizona has received a terrifying phone call from what seemed to be a loved one about her daughter's kidnapping.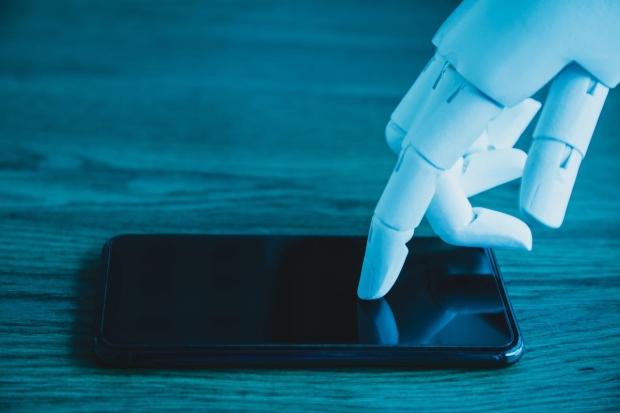 Arizona resident Jennifer DeStefano told WKYT that she received a phone call from a random phone number while she was at one of her daughter's dance studios. DeStefano said she almost let the phone call ring through but was concerned that her other 15-year-old daughter, that was out on a skiing trip, may have been in trouble. DeStefano answered the call and immediately heard her sobbing 15-year-old daughter's voice crying out, "Mom!".
Panicked, DeStefano quickly asked what was wrong, and her daughter's voice said, "Mom, I messed up," which was followed by more sobbing and crying. Before another question could be asked by DeStefano, she recounted a man yelling in the background of the call, "Put your head back, lie down". This unknown man got on the phone and demanded that DeStefano pay him $1 million dollar for the safe return of her daughter while also saying that if she were to call the police or anybody else that he was going to pump her daughter full of drugs, violate her and then drop her off in Mexico.
"This man gets on the phone and he's like, 'Listen here. I've got your daughter. This is how it's going to go down. You call the police, you call anybody, I'm going to pop her so full of drugs. I'm going to have my way with her and I'm going to drop her off in Mexico,' And at that moment, I just started shaking. In the background she's going, 'Help me, Mom. Please help me. Help me,' and bawling," DeStefano recalled.
DeStefano told the publication that at this point, she was completely shaking and that in the background of the call, she could hear her daughter pleading, "Help me, Mom. Please help me. Help me!". DeStefano said to the man she didn't have $1 million, and he lowered the price to $50,000. As previously mentioned, this call took place at DeStefano's other daughter's dance studio, where she was surrounded by concerned mothers that got onto the authorities while DeStefano kept the man on the phone.
One mother called DeStefano's husband, and within four minutes, the 15-year-old daughter was found. She was playing in her room. So, what happened? A simple answer is scammers using AI-based tools to replicate DeStefano's daughter's voice to carry out a random deal. DeStefano told WKYT that she was certain it was her daughter on the other end of the line, even going as far as to say that she was able to hear her daughter's inflections in her voice and the way she would have been crying.
"It was completely her voice. It was her inflection. It was the way she would have cried," she said. "I never doubted for one second it was her. That's the freaky part that really got me to my core."
Subbarao Kambhampati, a computer science professor at Arizona State University specializing in AI, commented on the story and said that voice cloning technology is rapidly developing and that people can "no longer trust their ears". Additionally, Kambhampati said that voice cloning was initially quite difficult as it required a large number of voice samples to make the artificial voice sound authentic.
However, with recent improvements in AI, you only need approximately 3 seconds of an individual's voice to successfully clone it to the point where it captures all inflections, emotions, and pacing.