There's a certain level of nostalgia when it comes to classic tech, especially gaming hardware, from before the era of digital downloads. Xreart presents classic and discarded tech as hangable wall art, with examples including the classic Nintendo Game Boy from 1989 and the 1st generation Apple iPhone from 2007.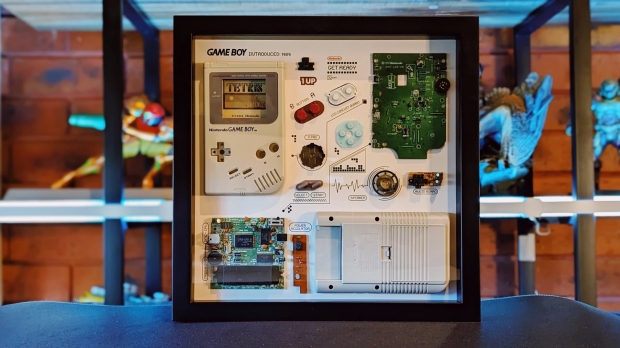 It's an excellent idea, and the results are pretty impressive, with the classic hardware disassembled and arranged with annotations to let you know what a bit of silicon is.
I got my hands-on the Game Boy from Xreart recently, and although I'm no connoisseur of the finer things in life, like fancy artwork, there's no doubt this is the coolest thing I've had the chance to hang on a wall since that time I got a degree for learning the ins and outs of computing. So I thought I'd share it.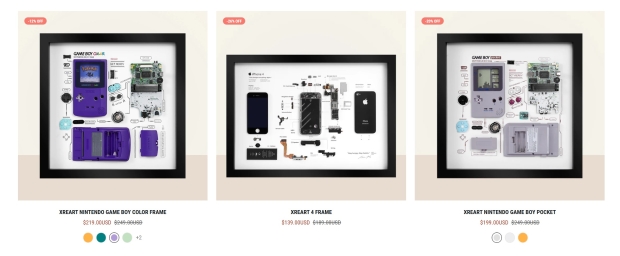 For the Nintendo Game Boy, you get the shell and all internals arranged in the frame, including the main hardware, LCD circuitry, audio chipset, and the plastic and rubber components that make up the d-pad and face buttons. There's even an image of the iconic Game Boy release Tetris to add to the 1989 feels.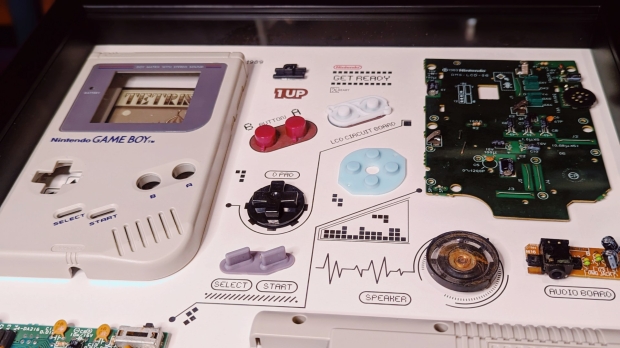 In addition to all-in-one frames that you can purchase for hardware like the Game Boy Color, Game Boy Advance, Sony PSP, Xbox 360 Controller, iPhone 3G, iPhone 4, and others, Xreart also offers DIY kits, frames, and PDF downloads of the frame layouts so you can turn your own aging Game Boy into a work of art.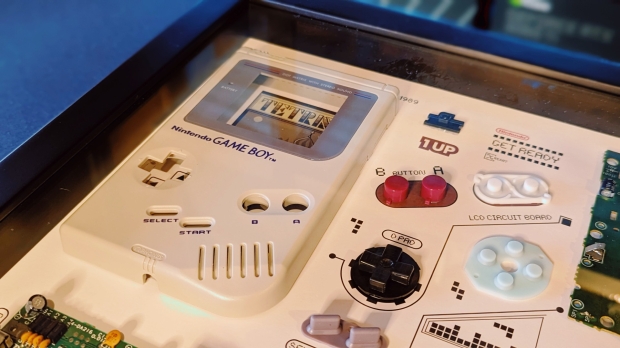 Disassembled tech as art is a relatively new thing, and Xreart has created some stunning pieces that will catch the eye of any tech and retro gaming enthusiast. There's a wide range of options - the Nintendo Game Boy is currently on sale for USD 249 with free shipping - so be sure to check the collection out for yourself or as the perfect gift for a tech and gaming enthusiast.