The number of gamers across the globe is on the rise, and now half of the world's population plays video games.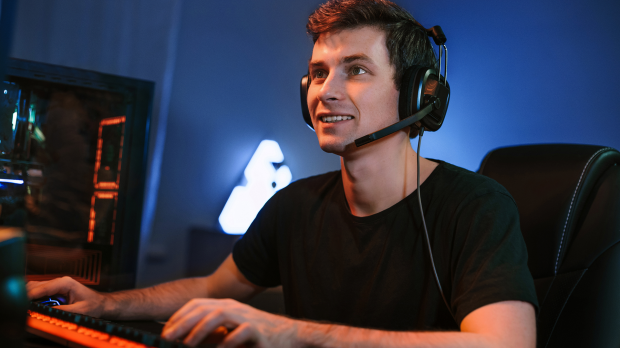 There are now an estimated 3.7 billion people that play video games, analyst firm DFC Intelligence said in a new market report. The new figure indicates that the number of gamers worldwide has risen by 700 million people in the last 3 years. Back in 2020, DFC estimated that more than 3 billion people played video games.
Interestingly enough, DFC Intelligence says the global figure isn't as powerful as it seems. Out of the 3.7 billion gamers, only about 10% of them, or 370 million, are responsible for generating most of the industry's revenues.
"The reality is the overall number of video game consumers is fairly meaningless and mainly used for grabbing headlines. The actual core consumer base is only about 10% of the 3.7 billion. Furthermore, that 10% needs to be further sub-segmented to obtain the true addressable market for a specific product."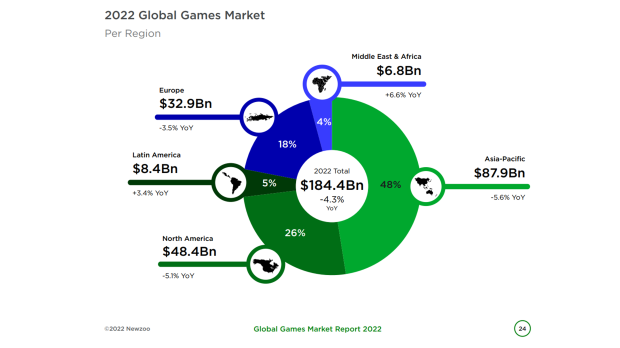 So how much does the games market actually generate?
Exact figures remain unclear, but analyst firms like Newzoo estimate that gaming made $184.4 billion throughout 2022, not including mobile advertising revenues and gambling/betting. Mobile gaming was responsible for 50% of those total earnings, or $92.2 billion, whereas console gaming generated $51.8 billion (28%), PC gaming made $38.2 billion (21%), and browser games made $2.3 billion (1%).
The total number of gamers may continue to increase as companies like Microsoft offer direct-to-TV game streaming through services like Xbox Game Pass Ultimate.