Owners of iPhones, iPads, and Macs around the world should stop what they are doing and download the latest software updates available to them. That's after Apple released new versions that deal with two security flaws that have been exploited in the wild.
The software updates in question are iOS 16.4.1, iPadOS 16.4.1, and macOS 13.3.1 with the release notes making it clear that these updates are in part to help address security flaws. Those security flaws appear to be related to vulnerabilities that have been actively exploited, which means that there is someone out there using them to do bad things with other people's devices.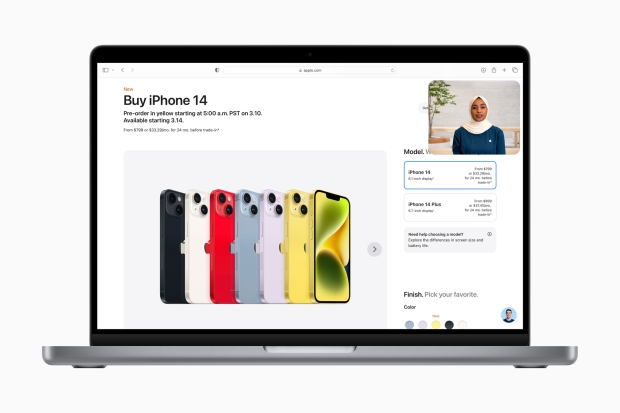 The first is an IOSurfaceAccelerator vulnerability that could allow an app to execute arbitrary code with kernel privileges, which is of course bad. Apple says that it has now addressed the out-of-bounds write issue and improved input validation, according to a MacRumors report.
Another issue, related to a vulnerability in the WebKit web browsing engine, could allow a website to execute code. That's reportedly been fixed by improving memory management within affected software.
Apple has also released a new version of Safari, version number 16.4.1, that can be installed by macOS Monterey and macOS Big Sur users. That's important because it allows people who don't want to or cannot update to macOS Ventura to also benefit from these security improvements.
Google's Threat Analysis Group and Amnesty International's Security Lab are the two outfits credited with having found the security issues and reporting them to Apple.
We'd always suggest that people install the latest version of Apple's software whenever it's made available, and that's doubly the case when security issues are in play like the two mentioned earlier. All of these software updates are available as free downloads for their respective devices and you can get your hands-on them via the Software Update mechanism now. You'll find that in the Settings app on your iPhone and iPad, while the System Settings app is the place to go if you're updating your Mac.
Users of macOS Monterey and macOS Big Sur will find the newly updated Safari waiting to be installed in System Preferences, while everyone who had automatic updates enabled on their iPhone, iPad, or Mac might find that they already have these new updates installed anyway. If you aren't being offered any new updates check whether that's the case or if something else is amiss. If you're still struggling, check your internet connection or perhaps try another one if it's available to you.