Quick preview of IE8 beta 1
Developer Preview previewed.

Published Wed, Mar 5 2008 11:29 PM CST
|
Updated Tue, Nov 3 2020 12:38 PM CST
Microsoft have today released the Developer Preview beta 1 version of Internet Explorer 8 for all to try.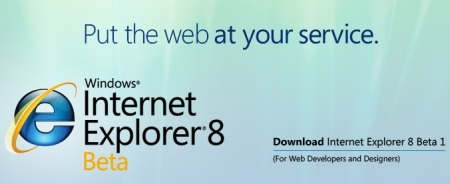 It has been released to give web developers and designers an early look at the upcoming browser to replace IE7 and learn its new features in advance such as IE8 Activities and IE8 WebSlices. "Activities" is an interesting new idea that provides quick access to external services from any webpage by selecting any text on a webpage. An interesting plug-in is the translator service from Windows Live which is a great addition.
Speaking of Windows Live, Microsoft are trying to force it down our throats more than ever in IE8 but at least you do have the choice of selecting which provider to go for. After I installed IE8, it kept my search provider preference as Google and did not force to Windows Live.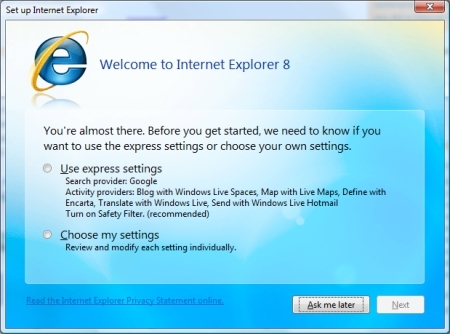 As far as look and feel goes on the surface, at this stage IE8 is quite similar to IE7 besides the two features mentioned above. The address bar also sees a change by making the domain name black while the rest is grayed out.

As far as speed goes, we only tested IE8 very quickly but it definitely responds quicker. Webpage loading also seems to be improved but still not as fast as Firefox but at least we are seeing an improvement. Suffice to say, I won't be uninstalling IE8 beta 1 anytime soon - it feels good, pages load quicker and compatibility seems good at this stage.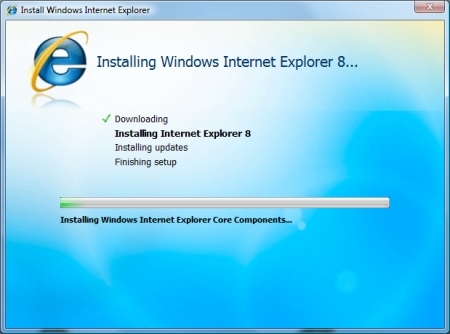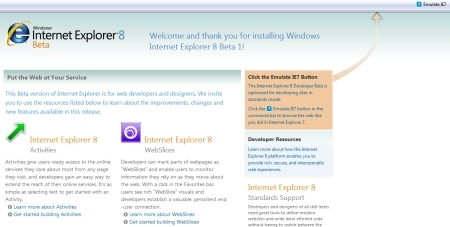 The IE8 preview page is
here
and you can download the 11MB setup file from
this page
for a range of different Windows operating systems.