Windows 11 has just sneaked over the 20% milestone for desktop OS market share, according to new stats from an analytics firm.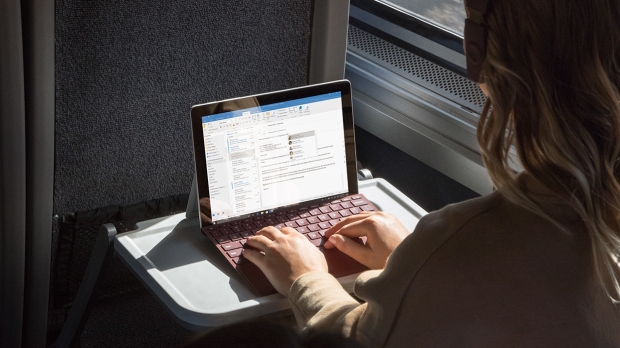 Statcounter has provided the figures on Windows adoption for March 2023 in which Windows 11 increased its share by 1.81%, ending up on 20.94%. Microsoft's newest OS is therefore on just over 1 in every 5 PCs out there.
Windows 10 also crept up a small amount, putting on 0.17%, so it's now on 73.48% of all PCs out there, going by Statcounter's estimations. (And remember - this is just one set of figures).
Windows 7 dropped quite heavily again and is now at 3.72%. The old OS was sitting at a chunky 9.55% the month before last, so its user numbers are pretty much crashing and burning.
This plunge is because Windows 7 may have officially dropped out of support a long time ago (in January 2020), but had an extended support period following that for three years, and that ran out of road in January 2023. Therefore we can only assume that with support now completely out of the question, folks are finally upgrading to Windows 10 or 11 (or switching to another desktop platform entirely, perhaps).
Lagging behind
Windows 11 has been out for a year and a half now, so only achieving a 20% adoption rate is rather weak sauce. To put things in perspective, Windows 10 hit 33% in that same timeframe.
The good news for Microsoft is that nearly 2% in a month is a substantial uptick, but that's likely to ebb away because as mentioned, the reason for this is partly down to folks fleeing Windows 7 as the final nails have been put in the operating system's coffin. There aren't many of those users left now, though.
Microsoft's obvious problem with Windows 11 is that the system requirements are ruling a lot of upgrades out, as older PCs simply aren't up to scratch in many cases. That might be due to having an outdated processor - older than 8th-gen Core, for example, on the Intel side - or not enough RAM (4GB is now the minimum).
Moreover, a significant stumbling block for many is TPM, a security chip that's now compulsory, but many folks don't have this (or it's not enabled on their PC, if they do, and they may not even realize this). TPM is also a hurdle to worldwide adoption figures as China doesn't trust this tech, and has its own TCM instead - meaning Chinese consumers have an even more awkward situation (and that's a big market).
Microsoft may eventually look to tap gamers to bolster Windows 11 upgrade numbers, when DirectStorage comes to more games (Diablo IV might just be the next game to support this feature if rumors are right, but only one game does so far: Forspoken).
DirectStorage speeds up game load times on fast SSDs - and performance in big open-world environments - and works better under Windows 11 than Windows 10. That could be a lure eventually, but for now, it seems Microsoft's progress with Windows 11 will remain sluggish, and may rely a good deal on new PCs rather than upgraders.
What won't help sell Windows 11, however, are some of the other moves Microsoft is making with its operating system, such as attempting to place ads in the Start menu (subtle adverts, mind, but that isn't really the point - we don't want to see anything like this in the interface, thanks).