Earlier this week, our eyebrows climbed a fair distance up our forehead when we spied a rumor that maybe AMD's next-gen Zen 5 CPUs were coming out later this year - but this isn't happening.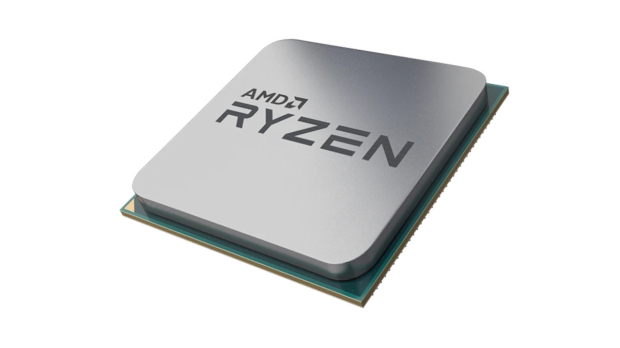 As we wrote at the time, this seemed like a bolt out of the blue, and very much a stretch in terms of believability (particularly given that leaks would surely have been more prevalent at this stage, if it was true).
The rumor came from GIGABYTE, which published a press release on Ryzen-powered servers in which came a surprise mention that the "next generation of AMD Ryzen desktop processors ... will come out later this year."
That prompted a heated debate on whether GIGABYTE really meant that next-gen CPUs, as in AMD's Zen 5 - or Ryzen 8000, presumably - processors would turn up before 2023 comes to a close.
Well, we can safely put that debate to bed, because the short answer is that no, they won't. Next-gen Ryzen processors are not emerging later this year.
So, what gives? TechRadar Pro reached out to GIGABYTE and heard from spokesperson Liam Quinn that the wording in the aforementioned press release was a 'mistake.'
Quinn clarified that GIGABYTE "[does] not know when the Ryzen 7000 successor will be released" and said that the firm would add a comment to the press release to make this clear. But Quinn says the company will still "keep our original wording" apparently, which we don't quite understand. Why, if it's not correct?
At any rate, no additional clarification has been added to the press release yet, but we can assume that this will be coming soon enough.
It's all a bit odd. At any rate, if nothing else, engineers at Intel will be breathing a sigh of relief. The prospect of Zen 5 chips - supposedly carrying some significant performance boosts to the tune of 20% or better performance compared to Zen 4 - marching into battle against what might purportedly just be a Raptor Lake Refresh for Intel later this year may have caused a sleepless night or two.
It remains to be seen what AMD could wheel out later this year, and sure enough, we're likely to see something - the next item on the menu is the Ryzen 7800X3D processor, which comes out next week on April 6 (and don't worry if you've seen a shaky looking benchmark recently: it's nothing to be concerned about).
As for AMD's next generation of Zen 5 processors, that apparently remains on target for when it was last spotted on a Team Red roadmap - it's due out at some point in 2024.