The divide between low-budget and high-budget filmmaking just got a whole lot smaller with the unveiling of Wonder Studio, a new AI-powered tool that allows filmmakers to simply replace real-life actors with CGI characters.
The new tool was recently unveiled by Wonder Dynamics founders Nikola Todorovic, and Tye Sheridan, star of Steven Spielberg's Ready Player One. The above video showcases the capabilities of Wonder Studio, where an amateur filmmaker can use their footage of an individual and replace them with a variety of different CGI characters.
The video shows Wonder Studio is as simple as dragging and dropping different CGI characters into real-life actors within the footage, while also having more in-depth options for lighting, motion, grain, color, and more. Todorovic explains that Wonder Studio has been in development for three years and is designed to automate the parts of VFX that are a necessity but don't impact the overall expression intended by the artist.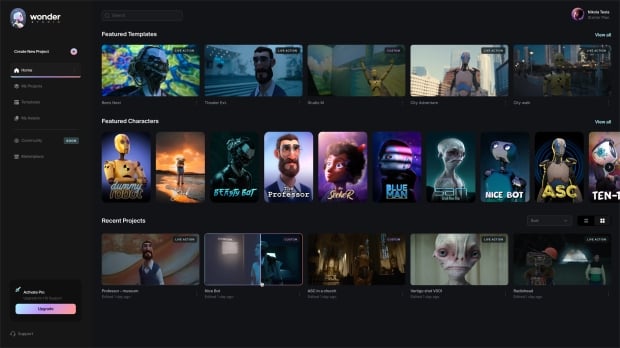 "You can't replace artists with AI, we're about enhancing and empowering them. This doesn't disrupt what they're doing; it automates 80-90% of the objective VFX work and leaves them with the subjective work," Todorovic explained. "The beauty of AI is taking something so complicated and simplifying it."
An example of this would be manually animating the walking motion of a CGI character. Wonder Studio aims at automating the fatty work, freeing up time for VFX artists to work on scenes that are more crucial to the story and more creative. Notably, Todorovic says that Wonder Dynamics have created a tool that animates the footage live, frame by frame, removing the need for actors to do mocap. At the moment, there are two ways to get CGI into films; paying actors to do mocap or paying VFX artists to do time-consuming manual edits. Both are costly ventures that make CGI a pipedream for amateur filmmakers.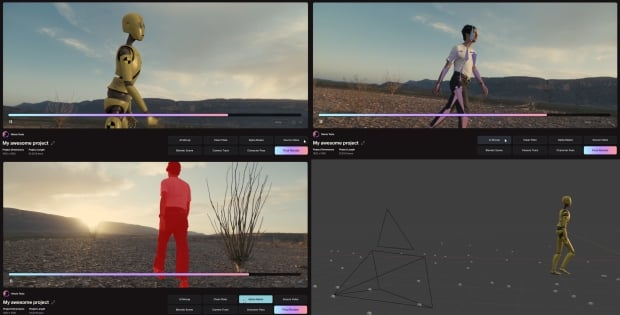 "We built something that automates this whole process, animates it live, frame by frame, there's no need for mocap. It automatically detects actors based on a single camera. It does camera motion, lighting, color, replaces the actor fully with CG," Todorovic explained.
The founder added that the technology isn't trained on any previous work from artists and that more experienced VFX artists will still get the basic elements to work with. Furthermore, Todorovic says that Wonder Studio will enable VFX studios to take on more work as they will be able to considerably speed up the development process.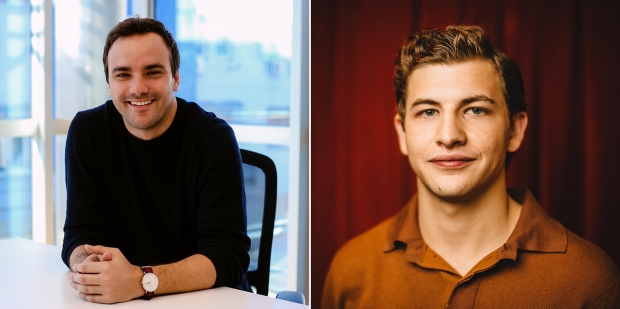 At the moment, Wonder Studio has several CG character archetypes that can be implemented into film, but eventually, the company wants VFX artists to create their own that can then be sold on the platform. The company will be offering a free tier to the software and paywall professional features that will be wanted by heavy users. Wonder Studio will also have various paid plans.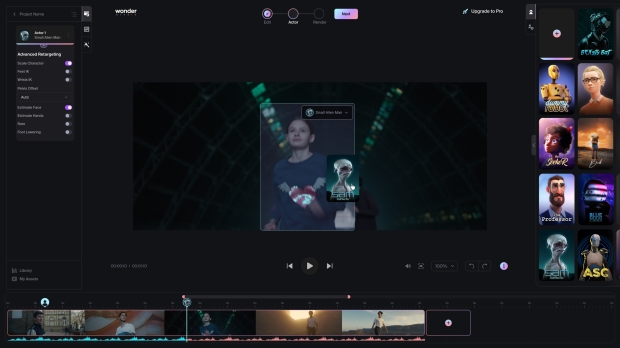 Currently, Wonder Studio is in beta but has already gained adoption from big industry names such as the Russo Brothers, who are using the software for their upcoming Netflix film with Millie Bobbie Brown and Chris Pratt.
"I may be biased, but making movies has to be one of the coolest jobs you could ever have. We are storytellers at heart, and we're only building technology as a means to help us tell better stories. AI presents a huge opportunity for more films to be made and for more voices to be heard," said Sheridan in a release announcing Wonder Studio's debut.