AMD's Ryzen 9 7950X processor reportedly suffers from a bug we've seen in the past with Team Red's CPUs, whereby the silicon appears to be boosting much faster than it should.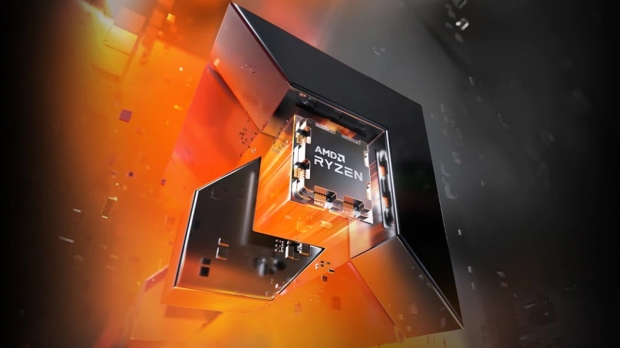 In reality, though, the RTC (Real Time Clock) bug simply means that the CPU is having the speed it's running at misrepresented, when in fact, it's actually at lower (normal) clock frequencies.
This is a problem that has dogged AMD (and Intel) processors in the past, causing trouble with Ryzen 3000 models for Team Red, with fresh evidence of the bug affecting the Ryzen 9 7950X having been provided by a Russian tech blogger.
In the case presented, what happens is that the 7950X wakes from sleep mode to hit a reported clock speed of 6.28GHz, way higher than it should be (5.7GHz is the top boost speed of this CPU).
As Tom's Hardware, which spotted this, clarifies, with this bug, the processor even seems to run faster in benchmarks, giving artificially inflated results in the likes of Cinebench - when in fact, it's really only performing at normal speeds as mentioned.
As to how widespread an issue this might be, we don't know. Indeed, there's not any info provided by the affected user pertaining to what motherboard or firmware release they are using with the CPU (it could be a problem with one particular version of the firmware, perhaps).
Note that the bug is entirely harmless, really, and it doesn't affect the operation of your processor in any way - the silicon is still running as it should, it's just that the glitch can cause it to appear to be running faster than normal.
What's rather mystifying is that the flaw hasn't been ironed out yet, by the looks of things, but maybe it's not a priority precisely because it doesn't cause any actual ill-effects. Whereas there have been plenty of bugs down the line that do impact system performance, or worse.
In other recent AMD news, we've seen that the firm's next big processor launch, the much-awaited Ryzen 7 7800X3D - a CPU that should be superb for gamers - could end up being more expensive than we were hoping.