Microsoft has published a new fact sheet that reveals interesting figures about the games industry, including how much its competitors make from the mobile gaming sector.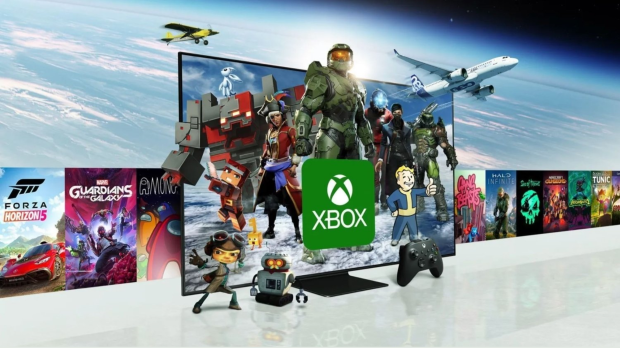 The Microsoft-Activision merger isn't just about Call of Duty. The best-selling franchise definitely factors into Microsoft's buyout rationale--with over $31 billion in revenues and 425 million copies sold, it's impossible to ignore Call of Duty--however understanding this deal in its entirety requires higher-level optics. Microsoft wants to use Activision Blizzard King properties to disrupt the games industry on multiple levels. It's not about Xbox vs PlayStation, but Xbox vs all competitors, and ATVI games/services/content will give Microsoft an edge to take on mobile gaming's supposed duopolists Google and Apple.
A quick glance at Microsoft's latest pro-merger fact sheet underlines its mobile plans. According to Microsoft, who cites data from analyst firm Newzoo, the mobile market is dominated by Tencent, Apple, and Google. The data shows that the combination of mobile gaming's Big 3 made up over 64% of total global mobile games earnings for 2022.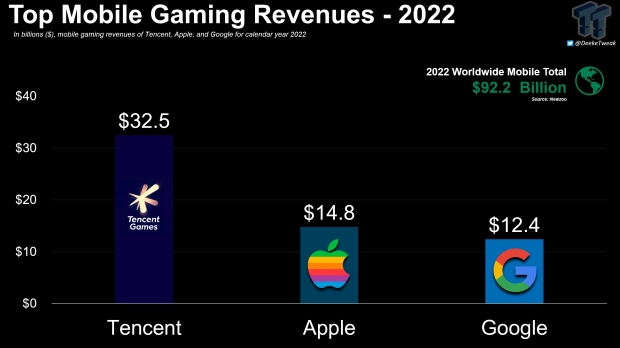 The breakdown looks like this:
Tencent - $32.5 billion
Apple - $14.8 billion
Google - $12.4 billion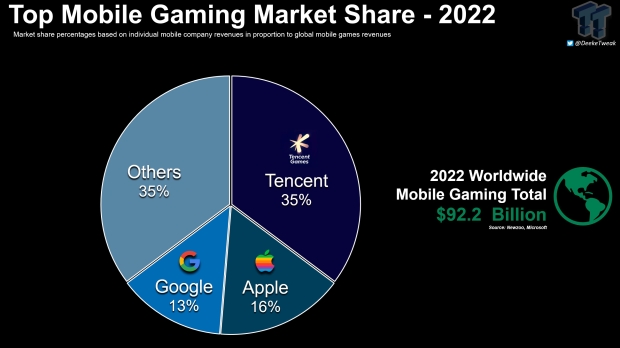 Something to note: Apple's passive income from mobile games is almost as much as Microsoft's total Xbox revenues. Apple made $14.8 billion in calendar 2022, compared to Xbox's $15.56 billion earned in the same yearly period.
It's also worth noting that Apple made more money from mobile games that Nintendo earned throughout the entire year of 2022 (Apple's $14.8 billion against Nintendo's $12.62 billion). Google's passive mobile game revenues also nearly beat Nintendo's total-year earnings throughout 2022 as well.
Microsoft has revealed plans for a universal video games storefront/platform that unifies multiple platforms together. The Xbox brand already unifies consoles and PCs together using Game Pass, services, and content. Now Microsoft wants to fold mobile into that game plan, and so far, it has--gamers can stream Xbox titles directly to the mobile devices using Xbox Game Pass Ultimate.
Activision's properties will help significantly boost the value of content offered in such a cross-platform, unified ecosystem across all dimensions of the games industry, including dedicated console and PC play, mobile games, and access to all games through cloud streaming.