It was only last week that I reported on the International Space Station (ISS) being forced to fire up its thrusters to dodge a potential collision with a satellite.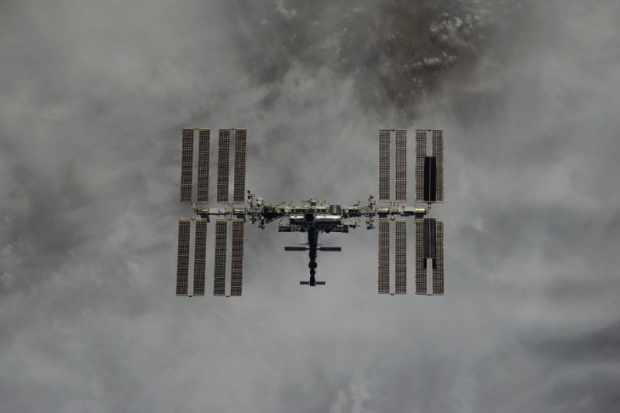 NASA confirmed the news of the ISS maneuver via its blog on March 6 and explained that the floating laboratory was at risk of colliding with a satellite that was later discovered to be a commercial Earth-imaging satellite. This maneuver required officials to engage the thrusters on the Progress 83 resupply vessel, raising the orbit of the entire outpost so the satellite could safely pass underneath. The ISS conducted these maneuvers successfully.
According to a report from Roscosmos, Russia's own version of NASA, the ISS had to perform a similar maneuver on March 14 involving the same resupply vessel, Progress 83. Russia's space agency writes that Progress 83 fired its thrusters for 183 seconds to raise the altitude of the ISS to an average of 230 miles above the surface of Earth. Notably, the maneuver that was performed on March 6 required the resupply vessel thrusters to be fired for approximately six minutes.
Furthermore, NASA's 2022 report states that the ISS has been required to conduct maneuvers such as the ones performed on March 6 and now on March 14, 32 times from 1999 to March 15, 2023. Two of those maneuvers were conducted last year when the ISS was forced to dodge debris caused by a successful Russian anti-satellite weapons test that destroyed a defunct Russian satellite and spawned thousands of new space debris.
Unfortunately, the problem of space debris in low Earth orbit, along with the overall crowding caused by satellites, is only going to get worse as launching satellites is becoming much cheaper through the advancements in rocket technology pioneered by Elon Musk's SpaceX. These advancements in rocket technology are simply enabling humans to have a bigger presence in Earth's orbit and space in general. However, with human presence comes errors, trash, and the emergence of unforeseen problems.
Strategies need to be developed to prevent space debris from becoming a big problem in low Earth orbit, and regulation needs to be put into place to monitor the total amount present, along with safety risks that are tied to that. While it may not be a big issue now, a group of NASA scientists wants the problem solved sooner rather than later with the call for an international treaty to be signed to tackle the ever-growing orbital debris problem encircling Earth.
Unfortunately, even if the international treaty is signed, there is yet to be a feasible solution to space debris while satellites continue to launch rampantly from around the world.