Valve's Steam Deck just got a new update that applies some bug fixes to a few games and allows for fancier graphics in Doom Eternal.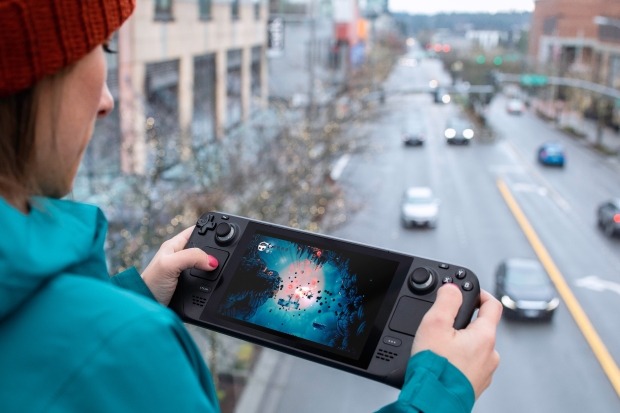 Version 3.4.6 of SteamOS is now available to all Steam Deck owners and brings ray tracing support to Doom Eternal. While your immediate reaction might be to think this is going to run terribly on Valve's handheld, apparently that isn't the case.
Feedback we've seen online - albeit pertaining to the preview of this update - suggests that id's first-person shooter runs relatively smoothly with ray tracing on the Deck, and the visuals are taken up a measurable notch. So, that's definitely something to try out for those who have the game.
Outside of Doom Eternal, v3.4.6 fixes a "focus issue" with Forza Horizon 5 (meaning problems with it being the active app when multiple tasks are running), and an update to Mesa drivers v23.1 ushers in a bunch of performance fixes and bug resolutions. That includes a fix for visual corruption in Wo Long: Fallen Dynasty (which apparently now runs smoother, to boot), and also a cure for graphical corruption in Resident Evil 4.
Recent beta patches for SteamOS have also witnessed fixes for minor issues with the client software, such as the screen continuing to be blurred following a 'What's New' post being closed.
While Doom Eternal may be able to run okay with ray tracing on the Steam Deck - given a bit of tinkering in the settings, as you might imagine - ray-traced games will be handled much better by the next iteration of the gaming portable.
The bad news is that while the Steam Deck 2 will be considerably more powerful, as Valve recently informed us, it won't arrive for a good few years yet. That's mainly because Valve believes the current incarnation is quite beefy enough for the time being.