Forspoken was apparently an expensive video game to make...and it may have missed sales expectations by quite a bit.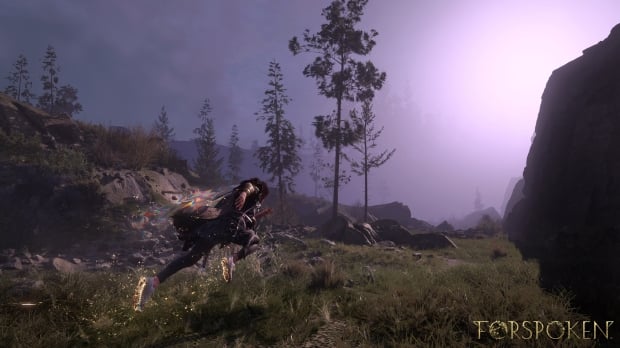 Square Enix's new action RPG Forspoken may have flopped. The publisher says that sales of the game have been "lackluster" to the point where the publisher sees potential risks for its Q4 and full-year earnings. It's unknown if the game is totally in the red and whether or not the publisher has taken a loss from Forspoken's lower-than-expected sales, but we do apparently know how much Square Enix has spent on the fantasy RPG.
According to game writer Allison Rymer, Forspoken had a budget of over $100 million. "Wrote the bible, script, and downloadable content for a fantasy AAA video game ($100,000,000+ budget) with release date set for Fall 2022," Rymer's LinkedIn reads.
This isn't the only costly sales flop for Square Enix. The company lost an estimated $200 million combined with its Guardians of the Galaxy and Marvel's Avengers games. The company's game development spending reached a new all-time record high of $792 million last year.
Square Enix has responded to Forspoken's low sales performance by dissolving the studio that made it, Luminous Productions, and re-absorbing the subsidiary into its core development teams. Executive management also warns investors that Forspoken's low sales present "considerable downside risk" to total-year revenues.
Right now Square Enix isn't doing all that bad, however the current earnings figures only represent Q1-Q3 periods, and Forspoken launched in Q4. The game has apparently missed expectations and could significantly pull down total unit sales and purchase revenues for the entire year. That being said, Square Enix's other Q4 games, Final Fantasy Theatrythym Final Bar Line and Octopath Traveler II, have both reviewed well and may offset Forspoken's sales miss.