Reports indicate that Sony could make an acquisition offer to buy out Take-Two Interactive, however that deal seems much more unlikely now.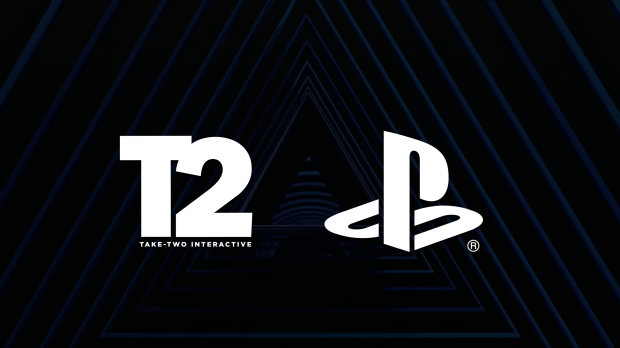 Acquisition rumors are a dime a dozen in the video games space. The pending $68.7 billion Microsoft-Activision merger has fueled lots of speculation of potential acquisitions. The most popular report is that Sony Interactive Entertainment could make an aggressive move to buy Take-Two Interactive and acquire Rockstar Games and the lucrative billion-dollar Grand Theft Auto franchise, as well as 2K's powerful sports brands and Zynga's heavy-hitting mobile content.
The reports were already pretty shaky from the start. For one, Take-Two just bought Zynga for $12.7 billion, the second largest video games acquisition in history, which boosted the company's valuation past $20 billion. Could Sony make a buyout offer for Take-Two? Potentially, but it might be tough to get approval from the board and/or investors due to the high valuation costs and the fact that SIE may need to exceed current TTWO share value for the buyout to be appealing.
On Take-Two's side, the company's board of directors would have to entertain any serious buyout offers and determine what's best for shareholders and the company itself. TTWO shareholders would also vote on whether or not the acquisition offer should go through.
And, of course, we could see another video games titan come in and object to the acquisition by arguing that Grand Theft Auto could be an essential IP, not unlike Sony's arguments with Call of Duty in regards to the Microsoft-Activision merger.
In an interview with TheWrap's The Grill 2022 event, Take-Two CEO Strauss Zelnick said that it's best for the publisher to be independent, but Take-Two would consider a buyout offer:
"Not really [I don't worry about being acquired.] We're a public company and all public companies are potentially available and if someone shows up with up with a meaningful cash offer at a meaningful premium, every public company has to engage.

"We like being independent. We've created an enormous amount of value as an independent company, we're not at a scale where we are a major in this business (there aren't many of them). Depending on what happens, we're either the #2 or #3 developer & publisher worldwide.

"That's a pretty good position to be in."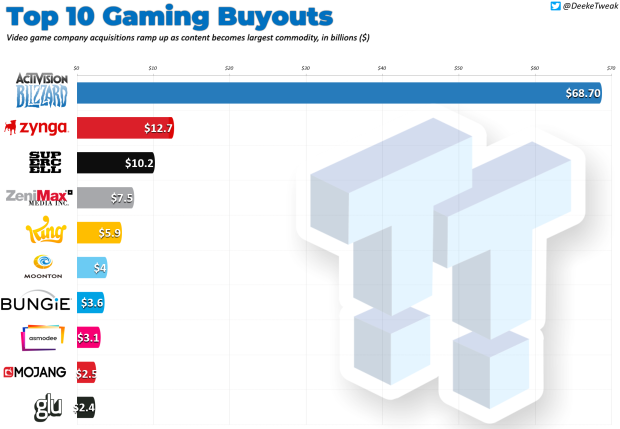 This brings us to the source of the SIE buying TTWO rumor. The report was started by Twitter user Rythian, who said:
"Have it on extremely good word that if Microsoft acquires Activision Blizzard, Sony is going after Take-Two Interactive to counter it.
"3 of my trusted and almost always correct sources confirmed that to me."
This claim was always called into question, but now Bloomberg's Jason Schreier adds more doubt to the rumor. A quick bit of searching revealed that Rythian made claims that Sony would acquire basically most of the independent video games market by 2030, inclusing Square Enix, Capcom, Konami, SEGA, Ubisoft, Embracer Group, and Crytek.
This is preposterous and will not happen. Even if Sony had enough money to make a blanket purchase of these video games companies, which it does not and such a major acquisition spree would not be approved by the board nor shareholders, but worldwide regulators would never allow Sony to essentially monopolize the Japanese video games market buy acquiring all of these publishers.
Rythian also says that Sony has "approached CD Projekt multiple times" and that the rationale of announcing multiple Witcher games and a new Cyberpunk project was to boost stock prices before an acquisition was made.
Then there's the reports that Sony is buying Oculus for $4.6 billion, despite Meta having spent over $26 billion on metaverse and XR development in the Oculus Reality Labs division.
Sony's operations are also expanding dramatically, however the company has already set aside a multi-billion dollar budget for these efforts, which include more live service games, new IPs, and expansion onto mobile devices.
No one knows exactly what's going to happen in the video games market these days, but important context is needed with potential sources, their claims, and the actual plans of the companies themselves.