MSI is going graphic card crazy!
2GB on GeForce 9600GT?!

Published Mon, Mar 3 2008 12:43 AM CST
|
Updated Tue, Nov 3 2020 12:38 PM CST
Our friends over at PCGH in Germany are reporting that MSI are about to launch a GeForce 9600GT graphics cards with wait for it... not 512MB or 1GB of onboard RAM but a huge 2GB! Zotac and MSI already have 1GB versions of the 9600GT out but MSI one upped them. Not only that, it is also dished up with a side of Display Port.
It is unclear if this is one of those products that are designed as a technology showcase or if the Taiwanese company will actually begin selling it. With CeBIT just about to open its doors, we have no idea.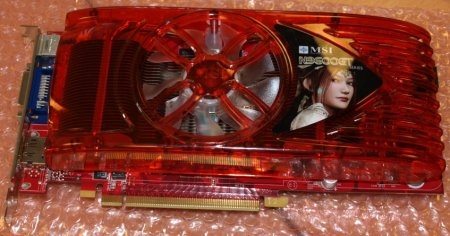 We will endeavor to get one of these cards into our labs for testing. There might just be some logic to MSI's madness in this case and straight up we're thinking it might do good things in Crysis but it seems a bit wasted on a performance mainstream GPU.
You can read the
translated article here
thanks to Google.