The original Diablo developers at Condor had a novel idea to make money after the game released: Physical microtransactions.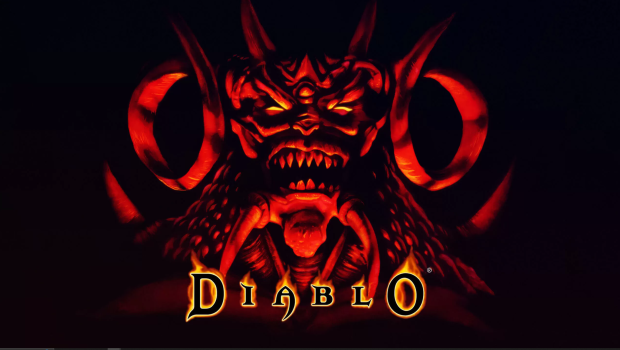 While gaming has certainly evolved since the 70s and 80s, parts of the market have remained the system. Coin-op arcades were the original microtransactions and games were designed to be as hard as possible to ensure players keep pumping in quarters for another chance. The video game crash changed things and it took a while before this kind of small accruing monetization arrived on consoles, but then Bethesda introduced horse armor and gave rise to gaming's current billion-dollar mTX economy.
Even back in the 90s, PC developers were trying to find ways to monetize their games over time. The original Diablo devs came up with the interesting idea to sell small "expansion discs" that would contain little extras like armor, weapons, and even new environmental effects. The idea was to sell off small pieces of the game for $5 a piece--kind of like a physical microtransaction.
Condor, the original studio founded by David Brevik and brothers Erich and Max Schaefer, included the marketing idea in their original Diablo pitch. Condor was acquired by Blizzard in 1996 and renamed Blizzard North, where it stood for many years and delivered Diablo II and its accompanying Lord of Destruction expansion.
Condor took inspiration from the popular card game Magic: The Gathering for this particular idea. Magic makes money by selling themed packs that continue a storyline and offer more collectible cards while constantly rotating blocks--or sets of cards--outside of tournament play. The result is an ever-evolving product ecosystem where consumers have to keep buying packs if they want to keep up and play in tournaments.
Here's an excerpt from the Diablo pitch:
There are really two products here: Diablo, which stands on its own, and its expansion packs.

These packs would consist of one disk and maybe an information card in a small package. The disk would contain new elements that are directly installable into the base Diablo game. These elements would include: new magic items, new creatures, new traps and new level graphics.

Expansion disks would all be different (or maybe 16 or 32 combinations) and would contain approximately 16 new elements in varying degrees of rarity. A sample disk might contain: One rare sword, three uncommon magic items, eight common items, two creatures, one trap, and a new hallway type.

A player would buy a new expansion disk or two, go home and install the new data into his game. The new elements would be incorporated into the random mix when a new level is generated. Perhaps a player's character should have one goodie directly placed into his inventory for instant gratification.

We believe these expansion disks should be priced at around $4.95 with the hope that they would be placed near cash registers as point-of-purchase items. Players would buy these packs as an afterthought, or maybe in an attempt to collect them all. A 'collector'-type art card, representing the rare item in a pack, could enhance this sense of collectability.
Read Also: Diablo 1 only needed to sell 20,000 copies to break even