Amazon is getting into the business of selling its own brand PC components, with a new CPU cooler from the Amazon Basics range appearing on the retailer's site.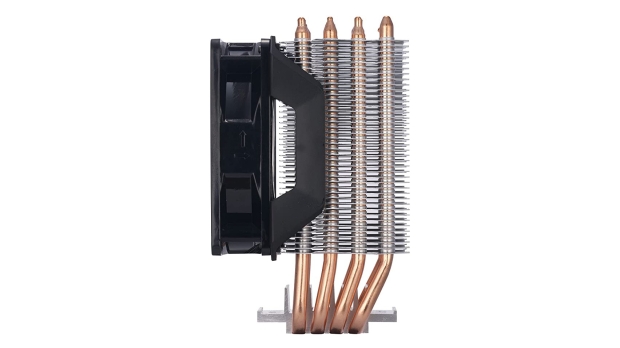 The Amazon Basics family is, as the name suggests, a no-frills (and wide-ranging) collection of products that does what it says on the tin for a minimal asking price.
However, as Tom's Hardware, which spotted the new product, points out, the CPU cooler appears to be very similar to a Cooler Master model, namely the Hyper H410R RGB.
Comparing pictures of the two, they do indeed look to be a very close match. If that wasn't enough to convince you, there's another clue in the product details on the Amazon listing - the manufacturer is listed as Cooler Master.
So clearly enough, this is a rebadged Cooler Master component that is likely to offer a solid level of basic air cooling, and it throws in RGB lighting for good measure if you're a fan (ahem) of that sort of thing. Going by what feedback we can see online, it seems like the Cooler Master offering is commendably quiet, too.
The fan can be cranked up to 2000 RPM, and the cooler sports four heat pipes and promises an easy and swift installation. It's compatible with the latest AMD and Intel processor sockets, as you might expect. And the price, again as expected with an Amazon Basics product, is temptingly cheap - although there are good budget alternatives out there from established names, naturally.
We're guessing this won't be the last PC component to be introduced to the Amazon Basics range, so keep your eyes peeled for, erm, whatever might come next. Case fans? Power supplies? An actual Amazon Basics PC case?
Whatever else happens in this sphere for Amazon, it'll doubtless be rebadged hardware that goes up for sale with a suitably hammered-down price tag.