The owner of an iPhone 11 was reunited with their device after it spent a week in the water, according to a new report. To make the story even better, the phone belonged to a Good Samaritan.
The story goes that a student named Breno Rafael was in his kayak when he heard a woman drowning. He jumped into the water with his iPhone in a pocket but when he helped the woman to shore he realized that his phone had taken a spill, never to be seen again. Or at least, that's what he thought.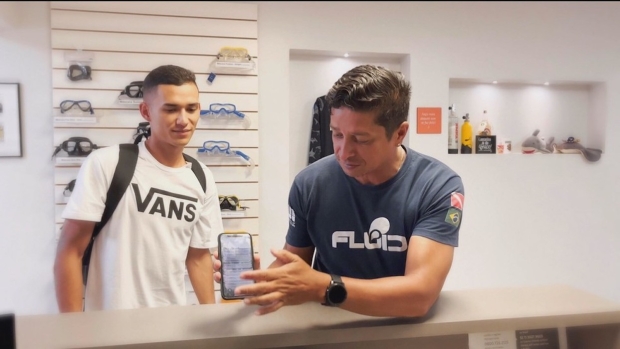 Fast-forward a week and diving instructor Edinho Roch found the iPhone seven meters down in the same location - lake Paranoá in Brasilia. The iPhone seemed to be working but was locked and couldn't be used. That's when the power of social media came into play.
Because the iPhone's locked state also provided the name of its owner, the diver was able to put out a call on social media in an attempt to locate them. And sure enough, that's exactly what happened.
Roch asked the student to unlock the device to prove that it was theirs, and he could. Only the person that would be able to do that would be the iPhone's rightful owner, and this completes another happy iPhone water resistance story.
We've seen plenty of reports over the years that involved iPhones spending days and weeks underwater, only to be returned to their owners in a working state. While there are plenty of photo backup apps out there, and iCloud can do it automatically, some people can still lose photos and videos in this way because they don't have their photos synced to the cloud. Thankfully, that wasn't the case here.