Legendary gaming figure Shigeru Miyamoto believes that the distinct Nintendo spirit will continue long after he is gone.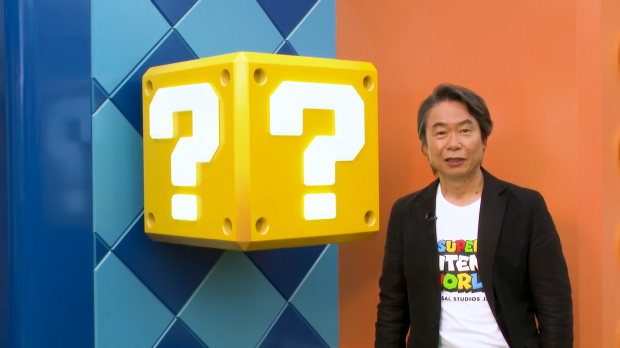 Nintendo without Shigeru Miyamoto is almost unthinkable. Miyamoto's influence undeniably helped Nintendo go from an obscure card-maker into the games titan that it is today; Back in the 1980s, Miyamoto created characters that would define Nintendo's billion-dollar franchises like Donkey Kong, The Legend of Zelda, and the world's most-recognized gaming icon, Mario. In short, Miyamoto is is to Nintendo as Ralph McQuarrie is to Star Wars. Some would argue that Miyamoto doesn't just work at Nintendo, that he is Nintendo.
So what happens when Miyamoto retires? The creator is 70 years old now and currently serves as a representative director for Nintendo. The real-life Mario maker says that Nintendo will be in good hands after the changing of the guard.
In a recent interview with National Public Radio (NPR), Miyamoto says that Nintendo employees know what it means to "be Nintendo."
"You know, I really feel like it's not going to change. It's probably going to be the same," Miyamoto said in the interview.
"There's people on the executive team, creators within the company and also people who create Mario, they all have this sense of what it means to be Nintendo. It's not like there's a lot of different opinions that go back and forth.

"Everyone has an understanding, this kind of shared understanding, of what it is to be Nintendo.

"Even when there's new ideas that come up, there's always the fact that it's a new idea, but also the fact that, is it a new idea that really has the essence of Nintendo or not? We have this incredible shared vision, almost a little scary shared vision, about this. So I think it's not going to change."
Now if you'll excuse me, I'm going to go play more Link to the Past and never think about Miyamoto leaving Nintendo again.