Remember the MacBook 12-inch? The compact laptop could be making a return, or at least this is an idea that has again been heard from the rumor mill.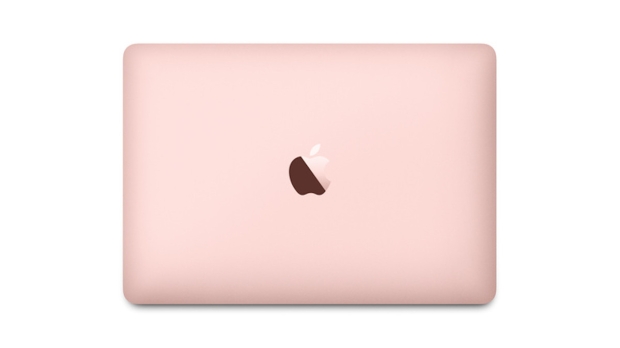 We should make it clear from the off that this speculation isn't from one of the more reputable Apple sources, but still, the user 'yeux1122' (on Korean blog Naver) has been right in the past (but as MacRumors, which spotted this, points out, they have a mixed tracked record).
The theory from yeux1122 is that Apple is currently considering reintroducing the 12-inch version of its MacBook.
This is going by a source in the supply chain in Taiwan, and of course we must be skeptical about any rumor, particularly when it doesn't come from one of the more heavyweight leakers out there.
Even yeux1122 admits that it's not a certainty that Apple will push ahead and launch such a device, only that Tim Cook's firm is considering reintroducing this MacBook.
We're told that the decision should be made soon, though, and that mass production of the 12-inch laptop could kick off as soon as the second half of 2023.
As we've already touched on, there are clear reasons to be skeptical here, not the least of which is that other more prominent leakers have yet to flag this one up. On the other hand, Mark Gurman (of Bloomberg fame) has talked about this in the past, but most recently said the MacBook 12-inch wasn't on the near horizon for Apple - although that doesn't mean it might not pitch up, say, next year.
Does the market really need a 12-inch version of the MacBook? Well, it's true enough that a compact laptop like this with an Apple chip inside could be a really handy and highly portable notebook, and there's certainly a potential angle there.
We're still not hugely convinced going by the current weight of evidence on the grapevine, though, and we'll need to hear more - from better-established leakers - before we get more excited about this possible addition to Apple's raft of laptops.
Apple first introduced the MacBook 12-inch in 2015, and the original was revamped two years later, before being dropped from the laptop range in 2019. One of the major complaints about this notebook was that the keyboard was not up to scratch, and that's something Apple would doubtless seek to remedy in any future incarnation. Furthermore, using its own silicon (rather than an Intel CPU, as seen in the past) would also mean the compact MacBook could pack a good deal more in the performance stakes, too.
Pricing would be another key aspect in terms of how tempting any such MacBook 12-inch might be, of course, and flak was also fired at the old 12-inch laptop for being too pricey for what it was, ultimately. Might the new version, if it ever appears, do better in terms of affordability? That's another point we must remain somewhat doubtful on, but hey, you never know.