The recent fiasco with unknown objects being detected in North American airspace has driven up stock prices for defense companies.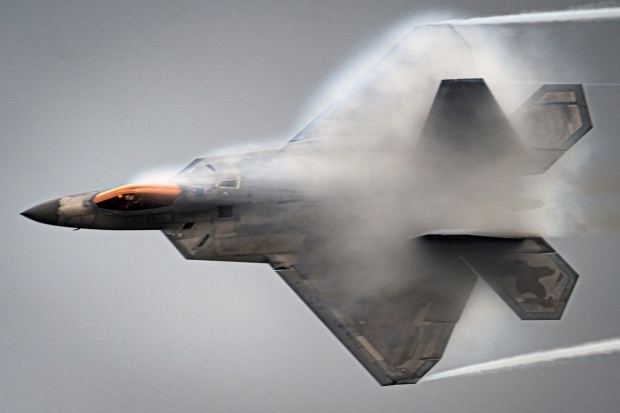 Over the weekend, the US military was very active, shooting down three unknown objects being detected in North American and Canadian airspace. The first object appeared near Alaska and was detected by North American Aerospace Defense Command (NORAD) radars and resulted in, in all instances, a US fighter jet being dispatched and instructed to bring down the object.
The unknown objects were operating between 20,000 and 40,000 feet and were deemed a threat to civilian air traffic. There was also the element of potential intelligence operations being conducted by an unknown foreign party following the destruction of a Chinese spy balloon a week prior. If you include the removal of the Chinese spy balloon off the coast of South Carolina the previous weekend, the US military has brought down four objects in US airspace within the last two weeks.
Notably, the unknown objects that were all detected and brought down this past weekend weren't balloons. This point was specifically made clear by US officials that said they are intentionally calling these anomalies "objects" and "not balloons, for a reason." There are also mixed reports from fighter pilots that flew next to the objects, which contributes to the confusion surrounding discerning a detailed description that can then be released to the public. However, exact descriptions should be acquired relatively soon as military personnel is in the process of collecting the wreckage from all three of the destroyed objects.
This seemingly ever-growing tension of unknown objects appearing in US skies and a strained relationship between the US and China, which both made conflicting comments regarding the purpose of the downed balloon, is causing stock prices to increase for defense companies responsible for supplying the necessary equipment to protect American skies.
Lockheed Martin, the company behind the F-16, F-22, and F-35 fighter jets, has seen its stock price increase by 5% since February 3. Boeing is following close behind with an increase of 3.67% over the same time period. Air-defense and missile systems maker Raytheon watched its stock price increase by 4.67%, with Northrop Grumman stock increasing by 3.94%.
The tension between China and the US is continuing, which is no doubt contributing to rising defense company stock prices. China claimed on Monday that in just 2022, the US has sent as many as 10 of its own intelligence-gathering balloons across its territory. These allegations were promptly denied by US officials. Separately, China has reported seeing a UFO and is preparing to take it down.