ACER's new custom Intel Arc-based BiFrost Arc A770 OC Graphic Card features a rather unique and cool-looking two-slot design. The combination of a traditional open-air fan and an old-school blower called the AeroBlade 3D Fan. Throw in some vibrant RGB lighting, and it has a stylish look to match its affordable USD 399 price point for a GPU with 16GB of VRAM.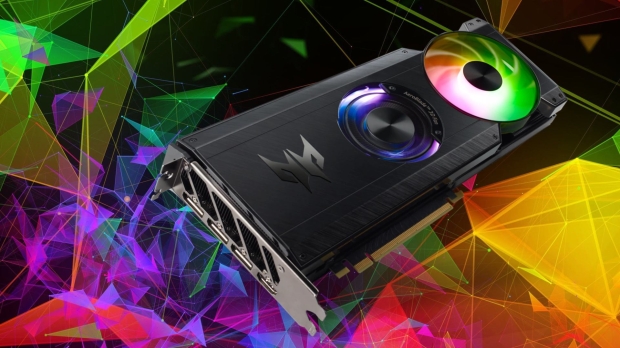 For those wondering how Intel's new Arc range has been progressing since its debut last year, a recent driver update brought massive improvements to gaming. It's the latest in a string of Intel Arc driver updates that have brought an across-the-board improvement to how the cards perform across a wide range of titles. And with that, Intel Arc has become an enticing option for new builds on a budget. And with Arc price cuts, Intel is eyeing the budget and mid-range market in 2023.
And this new card from ACER falls into this camp, with its discounted USD 349 price at Amazon, resulting in it being unavailable/sold out at the retailer thanks to a 13% price reduction.
No doubt that the fact that the card comes with 16GB of VRAM makes it something highly sought after for creators and gamers.
This Predator variant is also a step up from the Intel Arc A770 Limited Edition reference model with the Predator BiFrost A770 featuring clock speeds of up to 2400 MHz and a power rating of 280W, which add some extra performance to games. Two 8-pin connectors power it, and vapor chamber cooling action can be found underneath the hood.