Microsoft CEO Satya Nadella delivers more comments on the proposed merger with Activision and rightly asserts that the deal would make Xbox much more competitive in the games market.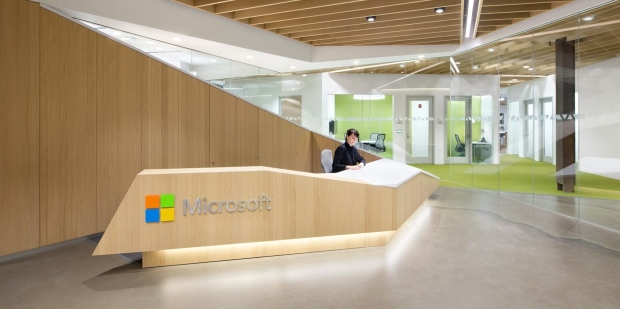 In a recent interview with CNBC, Satya Nadella shares his views on the Microsoft-Activision merger and how the acquisition could ultimately spark a more pronounced market presence in regions where Xbox is notably outpaced by competitors like Sony and Nintendo.
"I think this combination will only bring more competitiveness in the gaming industry," Nadella said in the interview.
"At the end of the day the regulators around the world have to make the choices. I would only submit to them, if they really seriously think about competition, they have to reflect on if this going to help bring more competition."
"Think about this: There are people who make more money in gaming who don't even build games today. Maybe we should look at that.
"Even if you look at the console market...we should probably look at Microsoft's share of the console market in Japan, as perhaps a question that somebody should ask and say 'oh, wow, I wonder why that is. That's small, and maybe they should start competing more.'
"I hope the regulators take an approach that is going to truly be beneficial to gamers, to all publishers."
Nadella's words paint a particular portrait of the Xbox brand being in third place, but Microsoft does not reveal enough information about the Xbox business as a whole for us to make a proper determination.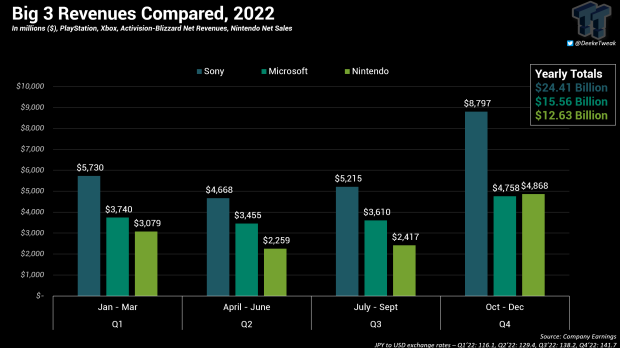 It's true that Nintendo and PlayStation beat Xbox in terms of console hardware sales--in fact, Nintendo is close to beating PlayStation on that front--however Microsoft's games division made $2.96 billion more than Nintendo did throughout 2022.
Xbox is actually in second place in terms of revenues and has beaten Nintendo's full calendar year earnings for two years in a row now.
That being said, we still don't know how profitable the Xbox business is because Microsoft does not reveal those figures. PlayStation has a 10.7% profit margin for the calendar year 2022, whereas Nintendo had a very healthy 18% profit margin.