Cooler Master is upgrading its best-selling PC case of all time with the introduction of the new TD500 Mesh V2. It retains the funky geometric look and feel of the original, with three 120mm ARGB fans on the front. Cooler Master describes the polygonal mesh design as being both stylish and great for airflow and dust filtration. In terms of improvements, the new TD500 Mesh V2 supports larger radiators (seven 120mm fans and 360mm front and top radiator support is here) and adds a USB 3.2 Gen 2 Type-C port on the I/O panel.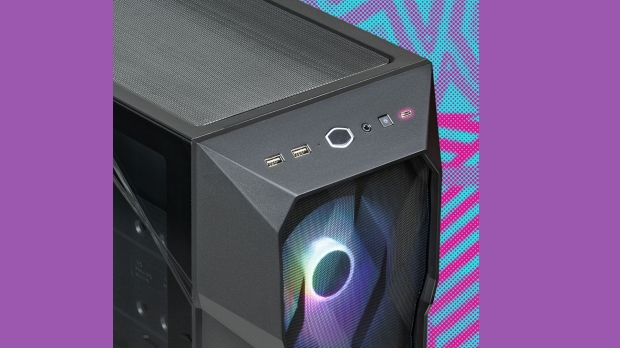 The tempered glass (and tool-free) side panel returns alongside a cool PSU shroud feature that allows you to showcase your PSU or keep it covered. There's no point messing too much with a classic design, and with a price point of USD 89.99, the TD500 Mesh V2 sounds like a great option for those looking to put together a new gaming rig.
Here's the Cooler Master TD500 Mesh V2 breakdown.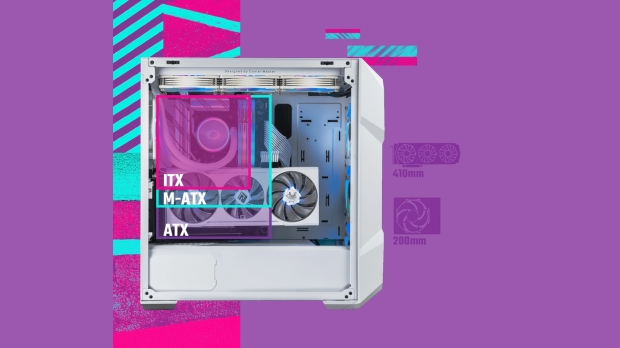 Polygonal Mesh - Crafted from Cooler Master's Fine Mesh technology, Polygonal Mesh features a three-dimensional contour and is also capable of simultaneously providing high airflow and dust filtration.
Triple ARGB Fans - Three addressable RGB fans flood the Polygonal Mesh front panel with lighting while providing considerable airflow to the system.
USB 3.2 Gen 2 Type-C Support - USB 3.2 Gen 2 Type-C port built into the I/O panel allows multi-purpose, streamlined data transmission.
Versatile Cooling Options - Support for up to seven 120mm fans and 360mm front and top radiator support ensure that performance is not compromised.
Tool-Free Crystalline TG Side Panel - A crystalline design spans the edges of the tempered glass side panel, completely toolless for quick access to the internals. An optional screw can be installed to further secure the tempered glass side panel.
PSU Shroud With Removable Cover - TD500 Mesh V2's removable PSU cover allows users to freely showcase unique PSU designs or keep PSUs hidden for a stealthier aesthetic. When not in use, the PSU cover can be stored on the motherboard tray for easy safekeeping.
Removable Top Panel - The top panel is entirely removable for improved access to the components during assembly. Ease of use also facilitates the mounting of cooling solutions such as fans and radiators.
In other Cooler Master news, the company is releasing a new version of its popular CPU air cooler with the Hyper 212 Halo Series. With dual-loop ARGB lighting, larger fand blades, and a thin frame, it's a pretty stylish-looking unit.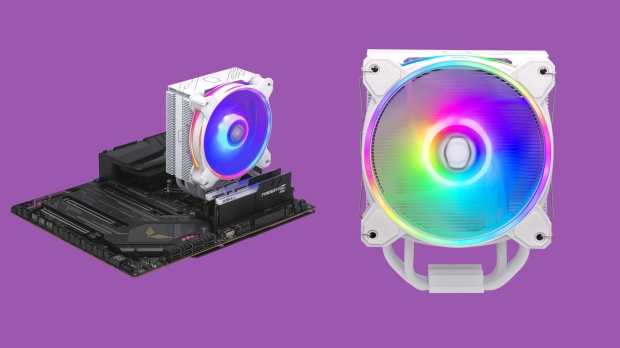 Available in black and white versions, the installation brackets have also been updated to support the latest processors. The Hyper 212 Halo Black and White is available now.