The original Apple iPhone presented a revolution for portable phones, ushering in the smartphone era. First released on June 29, 2007, it was Apple's first smartphone with a 320x480 resolution LCD screen and a Samsung 32-bit ARM microprocessor clocked at 412 MHz.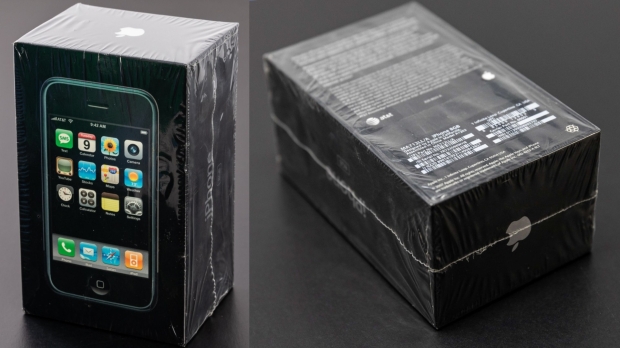 It featured several sensors, too, though, by 2023 standards, it's pretty archaic technology. For example, the camera on the back was 2MP, and it didn't feature a flash. The iconic App Store wasn't introduced until 2008 either, but there's no denying that the original Apple iPhone and Steve Jobs' dream of a portable touchscreen device forever changed the landscape. At the time its competition was the BlackBerry 8800 and whatever the Samsung BlackJack was.
And now a factory-sealed 2007 Apple iPhone is being auctioned off, with a current bid of USD 16,823. That's certainly a lot of money for an old-school iPhone, but with 11 days left on the auction at LCG Auctions, it'll no doubt end up going for a lot more than that. Collecting retro-tech (yeah, the original iPhone is now retro) is big business, and an item like this could go for as much as USD 50,000.
As per the listing, the original Apple iPhone earned Time Magazine's Invention of the Year award in 2007, becoming Apple's most successful product to date. This particular iPhone has a bit of history, too, with the owner Karen Green being gifted the device back in 2007 but never opening it out of disinterest. She's put it up for auction now after holding onto it for several years, watching as other similar sealed iPhones started to fetch high prices.