A team of researchers has successfully cloned three "super cows" that are capable of producing nearly double the amount of milk than a typical dairy cow.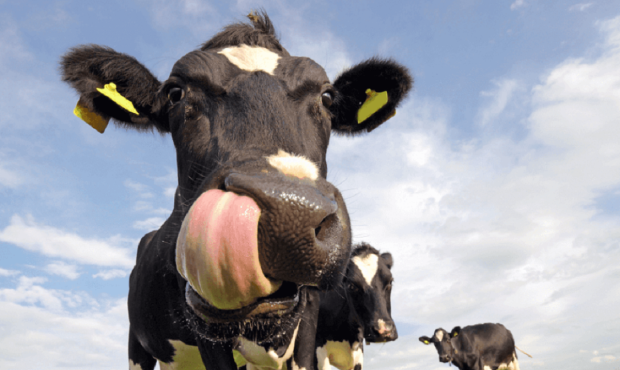 According to an article written in the Chinese state-run publication Global Times, a group of scientists from the Northwest University of Agricultural and Forestry Science and Technology has cloned three "super cows". The researchers report that three new calves have been born through surrogacy, the first was on December 30 and weighed 120 pounds, requiring cesarean section due to its immense size. So, why are they "super cows"?
What makes these cows "super" is that they originate from the Holstein Friesian breed that can be traced back to the Netherlands. These cows can produce as much as 18 tons of milk per year, or 100 tons of milk, throughout their lifetime. In comparison, only five in 10,000 cows have a chance at producing 100 tons of milk in their lifetime, and in most cases, it's discovered later in the cow's life that they have achieved this level of production, making breeding these "super cows" particularly difficult.
This is where cloning comes into play. The scientists behind these cloned super cows intend on breeding a herd of 1,000 super cows, each capable of producing up to 18 tons of milk per year. With this level of milk production, the researchers believe they can reduce China's reliance on dairy cow importation, as the country currently imports 70% of its dairy cows.
Notably, these super cows produce nearly 1.7 times the average amount of milk than cows in the United States in 2021.
This isn't the first time we have heard about cloning, as news surfaced in June last year that an artificial intelligence system has been developed that can clone pigs better than humans can.
In other science news, a team of researchers has published a report about edgeless human skin that featured biomechanical properties designed to assist cell growth. The scientists behind the project call it 'biological clothing', and it involves using a 3D laser to scan the site to create a digital profile that's then printed for wearing. If you are interested in reading more about that story, check out the below link.
In recent space news, a team of astronomers have spotted a vortex spawning near the Sun's north pole, causing a stir among solar scientists who renowned the event as very interesting as latitudes above 55 degrees on the Sun are a gray spot for researchers. The event was captured by NASA's Solar Dynamics Observatory and has been shared online by scientists that have revealed its rarity.
Since the Sun can only be viewed from the elliptical plane that the planets are sitting on researchers, find it difficult to observe the northern and southern poles of the Sun, meaning an event such as this leads to a greater understanding of the Sun's dynamics.