And not just DirectX 9 gaming, but modern titles also benefit from performance increases. And with a price drop for the Intel Arc A750 to USD 249 - Intel is positioning the GPU as a more affordable mainstream alternative to NVIDIA's most popular GPU, the GeForce RTX 3060. Those who buy an Arc GPU before July 31 will also be eligible for two free games; Nightingale and The Settlers: New Allies.
With the new price and impressive driver-based performance increases, Intel claims that the Intel Arc A750 delivers 52% more performance per dollar compared to the GeForce RTX 3060 across several DX9, DX11, and DX12 titles.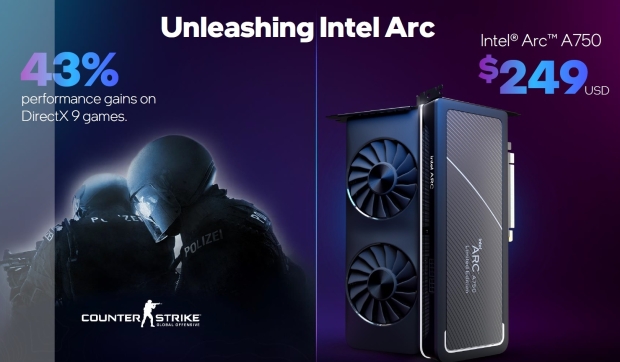 From Metro Exodus to popular competitive jams like Overwatch 2, Fortnite, and League of Legends, Intel is looking to deliver on the promise of Arc with this new driver update.
Intel made its first big step into the discrete graphics card market in October of last year with the arrival of the Intel Arc A750, a launch that had... issues. Although the performance was decent, reviews at the time noted that it was inconsistent, lagged behind NVIDIA and AMD, and the drivers were buggy.
Things were especially concerning when it came to playing older games running on DirectX 9 tech - as Intel Arc GPUs used an emulation wrapper that translated the older API into a more modern format. For Intel, post-Arc was a bit like the 1988 dance track from British singer Yazz. The only way was up. With the new February 2023 drivers delivering more than double the performance of the launch-day drivers in CS: GO, it's the result of Intel rebuilding how it approached DX 9 from the ground up.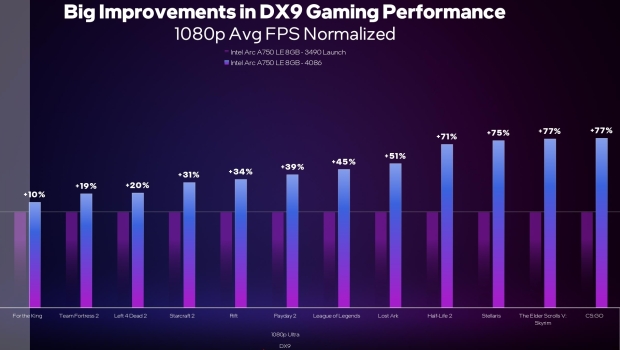 "For DX9 specifically, we've rearchitected the driver from the bottom up; this is a completely different implementation versus what we had at launch," Intel's Tom Petersen tells TweakTown. "It has multiple different approaches depending on the title. That's why you'll see this broad increase in performance across a wide range of DX9 titles."
Interestingly the new Arc drivers deliver performance increases to modern DirectX 11 and DirectX 12 titles too, and the team isn't done.
"DX11 and DX12 improvements will be a labor of love forever for us, and we're going to keep working to improve our drivers," Tom adds. "That means things like compiler changes that improve our shader performance. The way games work is that they say here's a graphical effect that goes into a compiler and then translates that into code that runs on our GPU. So that compiler can obviously be optimized, and when you work on that, sometimes you find things that work across many games. And that's the kind of stuff that you're starting to see with Arc as we're working through compatibility problems or performance bottlenecks. All of that stuff will get better."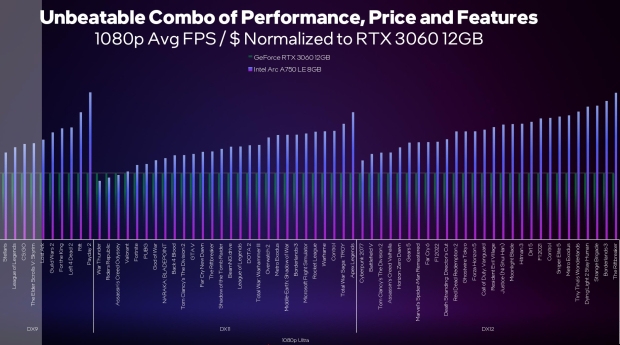 One has to wonder why Intel didn't wait until it was in a better position to launch the Intel Arc range.
"Getting into the market when we did, we had choices to make," Intel's Tom Petersen explains. "We could have waited and continued to work in our own vacuum to improve performance and compatibility. But we made the hard decision that we had to get into the market to really get feedback from end users and the press. There's no catalyst like that for an engineer, and our process goes into afterburner mode when we see something that needs to get fixed."