Mini LED is the next big thing in display technology and is the next significant advancement in LCD tech. It improves backlighting by adding thousands of lighting zones, offering a brighter image for things like HDR and superior viewing angles compared to other displays.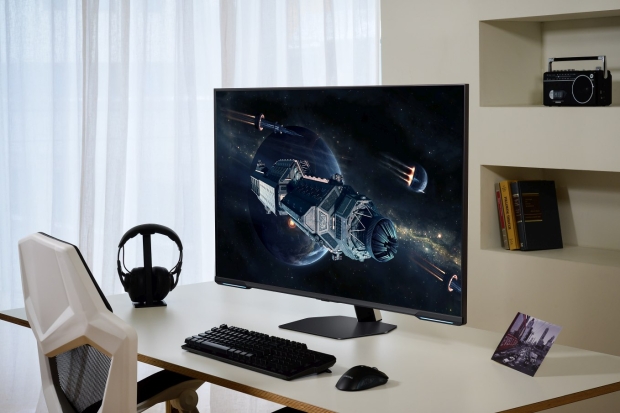 Samsung's Odyssey Neo G7 (G70NC) is the company's first flat Mini-LED model for its Odyssey range, with a large 43-inch 4K 144Hz screen that includes VESA Display HDR 600 and HDR 10+ certification. Plus, AMD FreeSync Premium Pro for smooth variable refresh rate (VRR) action.
Samsung calls its Mini-LED tech 'Quantum Mini LEDs,' resulting in richer blacks and vibrant colors. As a PC gaming-focused display, it's great to see that it also includes a matte finish, so there are no pesky reflections. There's also the ability to use it in 20-inch mode and dynamically switch between the two. Excellent features, like the Samsung Game Bar, offer complete control over aspect rations, HDR, VRR, response times, and game-specific picture modes.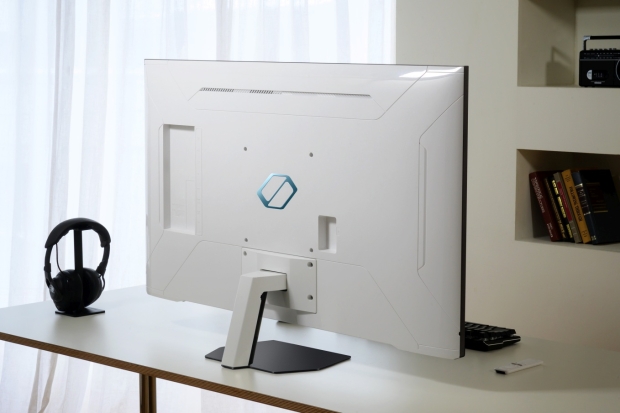 The display is designed for PC gaming, but functions like a TV - remote control included. Dedicated apps include Prime Video, Netflix, and YouTube, plus game streaming services like Xbox Cloud Gaming and NVIDIA GeForce Now. These TV features can be used even when your PC or console is off, with the display able to connect to your network via Wi-Fi or Ethernet and wireless/Bluetooth controllers.
"The gaming monitor market is only going to get bigger, and gamers are now seeking more out of their monitors," said Hoon Chung, Executive Vice President of Visual Display Business at Samsung Electronics. "We are not just delivering better gaming experience - we are rebuilding new smart capabilities into our screens that give gamers an all-in-one place for technology and entertainment. Our innovations are enabling gamers everywhere to stay absorbed in their games with visual performance that enhances the intense emotional experiences."
The Samsung Odyssey Neo G7 will be available globally sometime in Q1 2023, though no pricing info has been announced so far.