It's the end of an era as Electronic Gaming Monthly shuts down for good.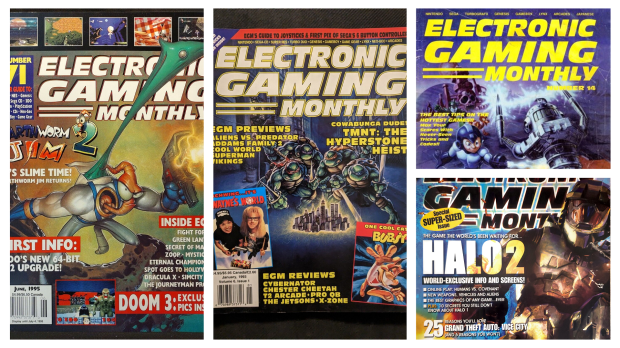 Remember video game magazines? They've gone the way of the dinosaur thanks to the infinitely-cheaper delivery of news blogs and social media micro-blasts, but back in the day these mags were a primary way to get new info on games. Electronic Gaming Monthly was a godsend to nerds like me who grew up in the 90s.
Sadly, EGM has closed down. The news was confirmed by former EGM associate editor Michael Goroff on Twitter: "I received word on Monday that EGM NOW has shut down, which means I've been laid off. The last five years have been a rollercoaster ride of the highest and lowest moments of my career, but my editors Josh Harmon and Mollie Patterson were constant professionals through it all."
The magazine portion of the media outlet has been long gone. Years ago, Electronic Gaming Monthly rebranded as EGM NOW and changed its moniker to "Enjoy Games More." EGM NOW was 100% electronic and the print magazine has been shut down for a while.
"Just as much of the world has moved on from print media, EGM now lives exclusively online," reads the website.
EGM NOW's closure is the latest of games media closures and layoffs. We've seen Giant Bomb and Gamespot lay off workers, and The Washington Post just closed its entire Launcher newsroom that was focused on the games market, including criticism as well as investigative journalism.