Researchers are suggesting that the mysterious iron ball at the center of Earth may have just stopped spinning and did a flip.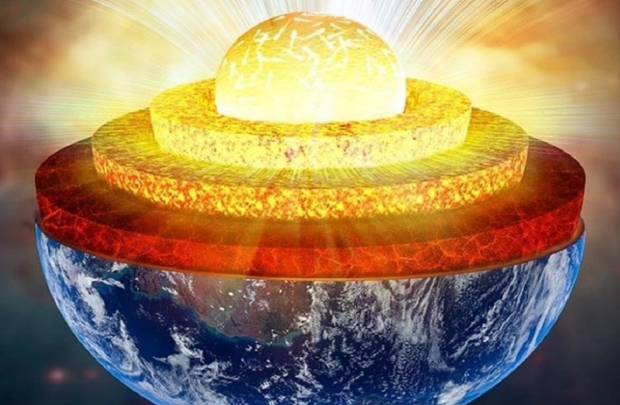 A new study published on Monday in the journal Nature Geoscience details research about the inner core of Earth and how it may experience several changes in its rotation every several decades. While researchers are unable to look directly into Earth's inner core, they can measure the impact of powerful earthquakes and nuclear-weapon strikes through the seismic waves they cause. These waves reverberate through the center of Earth and inform researchers that the inner core is comprised of mostly iron and nickel.
Notably, researchers say that Earth's inner core spins slightly faster than the rotation of Earth and that if the inner core was spinning in line with the planet's outer layers, these seismic waves created by earthquakes or large weapon strikes should pass through the core through a similar path. However, researchers have noticed that these wave paths are changing over time, which some attribute to the spinning motion of the inner.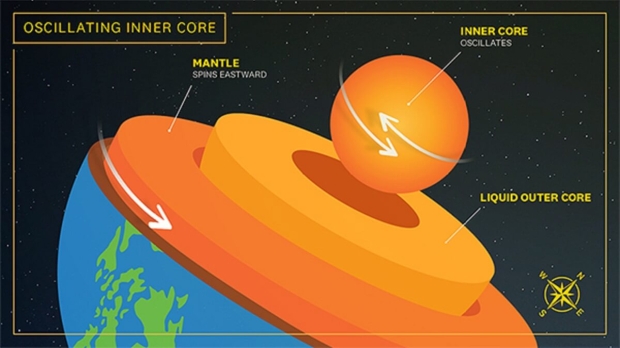 Furthermore, researchers in the newly published study offer a different explanation entirely. After investigating seismic waves from the 1960s to the present year, researchers identified an anomaly that began back in 2009. According to the scientists, the paths of seismic waves remained the same over the last decade, which leads researchers to suggest that the spinning of the inner core may have stopped spinning around that time.
This wasn't the only case of spinning halting as the team identified seismic waves created by two nuclear blasts, suggesting that the core also stopped spinning around 1971 and then began to spin once again in an eastward direction. These changes in Earth's inner core have led researchers to believe that approximately every 70 years, the inner core stops spinning temporarily and then reverses its direction once it starts up again.
So, why does this happen? Researchers think that changes in Earth's magnetic field, which tugs on Earth's core, causing it to spin, and the gravitation field of Earth's mantle creating a counter force may cause it to stop rotating in a direction. Depending on which force wins its seemingly continuous battle determines which way the inner core spins.