The new Grand Theft Auto: The Trilogy - The Definitive Edition is now available on Steam...but the game is still apparently buggy on PC.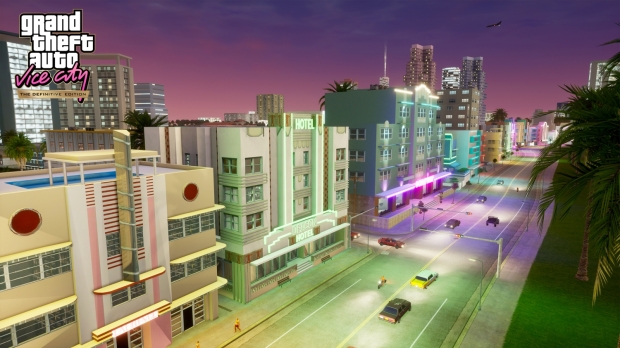 Over a year after the game's original launch, the latest GTA remastered collection has arrived on Steam. On first glance it looks like a great deal. Rockstar is currently holding a special sale and entire collection has been discounted by 50% and costs $29.99 on Steam, reflecting recent sales prices from the holiday season.
Sadly it looks like neither Rockstar Games nor the collection's actual developer Grove Street Games have released new update patches for the PC version. Users are reporting this is the exact same version that is available on the Rockstar Launcher, complete with wonky animations, bugs, and some optimization problems. The game apparently doesn't run great on the Steam Deck either with significant frame rate fluctuations in unlocked FPS modes on the handheld-PC hybrid.
More specific examples of bugs include collision detection issues in Vice City that prevent players from navigating to certain areas of the game, including ships in the shipyards. San Andreas is said to have ridiculous bugs including warped character models, missing textures, and various audio and video issues.
Gamers are irate with Rockstar's lack of upgrades and optimizations for the PC platform--however it's worth remembering that the remastered trilogy wasn't technically made by Rockstar Games. The Steam listing clarifies:
"Developed by Rockstar Games, adapted by Grove Street Games."
Grove Street Games is a smaller video game studio with less than 25 employees.
Despite the issues the game is facing, there's strong evidence that sales of the GTA trilogy remaster is selling quite well. Our math shows that the collection may have sold an estimated 14 million copies since release.