Former United States President Donald Trump has asked Meta to reinstate his Facebook account as he prepares to ramp up his 2024 presidential campaign.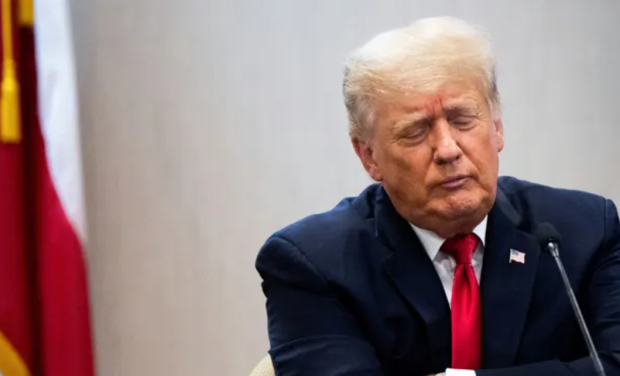 NBC News has reported it has reviewed a copy of a letter sent to Meta by Trump's campaign that urged Meta to reconsider its decision to ban Trump's account following the January 6 insurrection. Trump's campaign didn't announce a lawsuit against the company but instead explained it believes that the ban on Trump's Facebook account has "dramatically distorted and inhibited the public discourse". Additionally, Trump's team called for a meeting to be organized with meta to "discuss President Trump's prompt reinstatement to the platform."
A Meta spokesperson declined to comment on the matter besides saying the company "will announce a decision in the coming weeks in line with the process we laid out." For those that don't remember, both Facebook and Twitter banned Trump from their platforms the day after the January 6 insurrection, with Facebook banning the former president over inciting violence and breaking the platform's terms of service. Notably, Facebook's ban was only a provisional suspension and would come up for review after two years - starting January 7, 2023, hence the recent letter from Trump's team.
"The shocking events of the last 24 hours clearly demonstrate that President Donald Trump intends to use his remaining time in office to undermine the peaceful and lawful transition of power to his elected successor, Joe Biden. The decision to use his platform to condone rather than condemn the actions of his supporters at the Capitol building has rightly disturbed people in the US and around the world. We removed these statements yesterday because we judged that their effect - and likely their intent - would be to provoke further violence," Zuckerberg wrote on banning Trump.
Facebook was a big tool for Trump during his 2016 presidential campaign as the former president's party ran a whopping 5.9 million different versions of advertisements, which dwarfs Hilary Clinton's 66,000, per Bloomberg. However, Facebook has since changed its rules on running a high volume of advertisements, which Trump's team protested. According to a member of the Trump team that was involved in the 2016 and 2020 campaigns Facebook's changes and was not authorized to speak publicly, Facebook's advertising changes limited the Trump team's use of the platform.
As for Twitter, Trump's account was permanently banned following the insurrection and was reinstated by Elon Musk when he completed the purchase of the company in late October. Trump has said he won't be returning to Twitter, where his 88 million followers await him, and will instead stay on his competing social media platform Truth Social. Furthermore, Trump has 34 million followers on Facebook and just 5 million followers on Truth Social.
Since Trump used his social media platforms extensively throughout his 2016 campaign, it makes sense that the former president is now wanting his old accounts back to prepare for his next run at the big seat.