The BBC has come out and publicly apologized for accidentally playing pornographic sounds while conducting its live coverage of the FA Cup football match. The publication says it was the victim of a prank.
The prank involved a mobile phone playing pornographic sounds loudly over the air while host Gary Lineker was chatting about the game. In the above video, you can see the pranksters communicating with what seems like to be an inside man that stuck the mobile phone to the back of the set. While the host is chatting away, the prankster proceeds to call the phone at the set, engaging its ringtone, which was pornographic sounds. The phone was called multiple times, and each time it was clearly heard over the broadcast.
Notably, the prank occurred just before kick-off in the third-round replay fixture between the Wolves and Liverpool. As the sounds started to be heard, Lineker looked somewhat startled by what he was hearing, resulting in him looking around briefly and continuing with what he was saying. As the sounds continued, the host tried not to laugh at what he was hearing, eventually saying he thinks someone is sending something to someone's phone and that he doesn't know if the sounds were heard by viewers at home.
When the match reached half-time, Lineker posted a picture to his personal Twitter account and showed a phone with double-sided tape on its back. The host explained that it was found taped to the back of the set, and as far as "sabotage goes, it was quite amusing". Following the prank, a BBC spokesperson came out and apologized to any viewers that were offended by the sounds heard over the broadcast.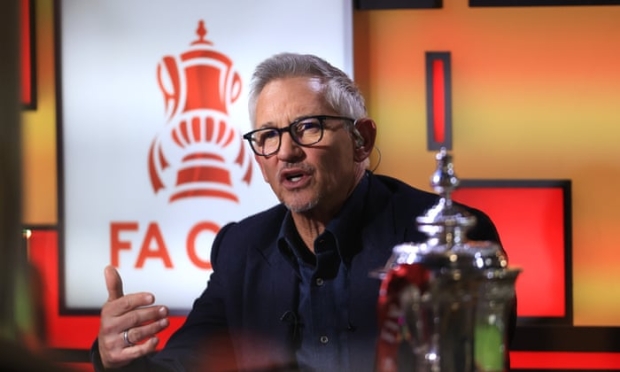 Additionally, Lineker commented on the only goal of the match scored by Liverpool, saying, "Harvey Elliott's goal was a screamer ... which was not the only one we've had tonight."
As you can probably imagine, the prank was quickly clipped by soccer fans all around the world, resulting in the prank being widely shared across multiple social media channels. Furthermore, the prankster that claimed they were behind the prank was Daniel Jarvis, a YouTube prankster.
If you are interested in reading more about this prank or would like to learn more about the coverage of the event, check out the following link here.