Ubisoft workers may go on strike in protest of controversial comments made by company CEO Yves Guillemot.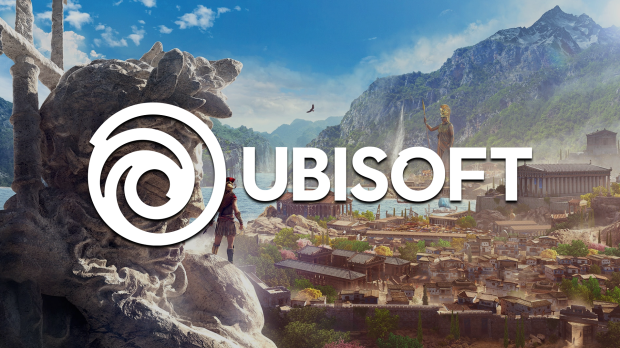 Ubisoft is not in a good place right now. Years ago, the company's internal culture was rocked by a scathing sexual harrassment and discrimination controversy, putting many high-ranking Ubisoft executives under the crosshair. Developer morale was damaged in the process and CEO Yves Guillemot was criticized for not taking action on the issues sooner.
Now Ubisoft's CEO is in hot water again, this time for further hurting worker confidence and morale. Guillemot reportedly said that developers, not executive management, are responsible for Ubisoft's future: "The ball is in your court to deliver this line-up on time and at the expected level of quality, and show everyone what we are capable of achieving," Guillemot said in an internal email to employees that was acquired by Kotaku.
"Today more than ever, I need your full energy and commitment to ensure we get back on the path to success," the CEO finished.
Workers didn't take too kindly to this and thought that Guillemot was blaming them. It's not the captain of the ship who's responsible for a voyage's success, but the crew manning the oars?
Now Ubisoft employees are being asked to push back. French labor union group Solidaires Informatique, which has members in Ubisoft's Paris studio, has called for a strike.
It's unknown if workers plan to actually strike or not but there may be some backlash against Guillemot's comments.
This is a very bad time for Ubisoft to face a strike. The company very vulnerable right now. Ubisoft announced that it has cancelled 3 more games, bringing the total cancelled game count to 7. These cancellations will have a dramatic effect on the company's earnings; Ubisoft now plans to take a massive 500 million Euro loss in the fiscal year in non-IFRS operating profit.
This essentially means Ubisoft will not be profitable this fiscal year.
Apart from that, there's a possibility that Ubisoft may sell video game IPs, rights, or even entire studios alongside laying off an indeterminate amount of people in order to stay more lean.
Here's the statement made by the union:
CALL FOR STRIKE UBISOFT PARIS

FRIDAY JANUARY 27-AFTERNOON

According to Guillemot:

THE BALL IS IN OUR COURT

(but the money stays in his pocket)

In his latest statement, Mr. Guillemot announces a worrying future for Ubisoft.

If the request to employees to be "especially careful and strategic with your spending" is ironic considering the company's editorial strategy of the last few years, it is not funny. When Mr. Guillemot speaks of "attrition" and "organizational adjustments", it means: staff reductions, discreet studio closures, salary cuts, disguised layoffs, etc.

On several occasions, Mr. Guillemot is trying to shift the blame (once again) onto the employees; he expects us to be mobilized, to "give it our all", to be "as efficient and lean as possible". These words mean something: overtime, managerial pressure, burnout, etc.

Mr. Guillemot asks a lot from his employees, but without any compensation. • Have salaries kept up with the high inflation of recent years?

• What about the implementation of the 4-day week?

• What has been put in place for the teams that come out of the productions exhausted (like those of Just Dance or Mario)?

We demand:

- an immediate 10% increase for all salaries, regardless of annual increases, to compensate for inflation. With the hundreds of millions of euros obtained from Tencent, there is money in the coffers of the employers.

- the improvement of working conditions, with in particular the implementation of the 4-day week.

- transparency on the evolution of the workforce, both locally and globally.

- a strong commitment against disguised dismissals and a condemnation of abusive managerial policies that push employees to resign.

And because Mr. Guillemot and his clique only understand the relationship of power, Solidaires Informatique is calling on the employees of Ubisoft Paris to go on strike on Friday 27 January in the afternoon, from 2 to 6 pm.