Elon Musk has shared a video to his Twitter account showing what he believes will be how humans land on the Red Planet in the future.
The Twitter, Tesla, and SpaceX CEO shared a video posted on the SpaceX Twitter account, which showcased the Falcon Heavy rocket safely landing back on the launch pad after completing its mission from the U.S. Space Force. Elon Musk's company launched the Falcon Heavy from Launch Complex 39A at Kennedy Space Center, Florida, on January 15 at 5:56 p.m.
The mission titled USSF-67 was to geostationary orbit and carried a payload that featured the U.S. Space Force's Continuous Broadcast Augmenting SATCOM (CBAS)-2 communications satellite, a satellite designed to relay data from existing satellites and the Long Duration Propulsive ESPA (LDPE)-3A, a 6-slot payload adapter made by Northrop Grumman that had five slots taken up by military satellites.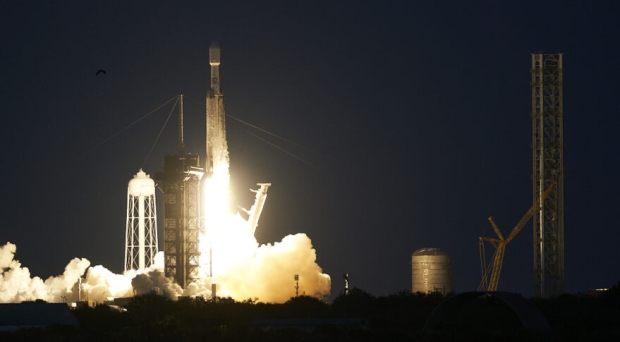 Notably, USSF-44, the mission previous to the most recent USSF-67, was the first time SpaceX had launched the Falcon Heavy in more than three years. The rocket system was successfully launched three times prior to USSF-44 and USSF-67 - June 2019, April 2019, and February 2018. Some may remember hearing about Elon Musk launching his red Tesla Roadster into orbit around the Sun. The Falcon Heavy was the rocket that carried the Roadster into orbit and put the vehicle's mannequin driver, Starman, on a journey that will likely span millions of years.
Furthermore, SpaceX's Falcon Heavy sports more than 5 million pounds of thrust with its 27 first-stage Merlin engines, making it the most powerful operational rocket until November 16 when NASA launched its Artemis 1 moon mission that featured the Space Launch System (SLS) rocket. Luckily, SpaceX is planning on conducting the first orbital test flight for Starship, the successor to SpaceX's workhorse rocket, the Falcon 9, and the Falcon Heavy.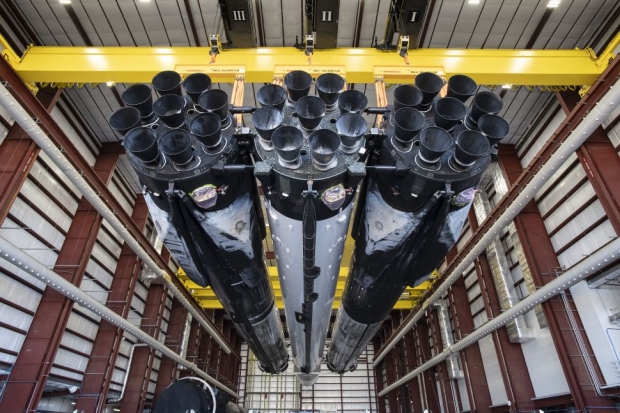 Starship is also slated to be the transportation method for landing humans and 100 tons of cargo on the surface of Mars. To put into perspective the difference between Starship and Falcon Heavy, Starship will blast off from its launch pad with an astonishing 16 million pounds of thrust with its 33 Raptor engines. Once SpaceX has launched Starship, it will be given back the crown for the most powerful operational rocket ever built.