NASA's Artemis 1 mission was declared a success when the Orion spacecraft was safely retrieved from its splashdown location on December 11 and then transported back to NASA facilities in Florida on December 30 for processing.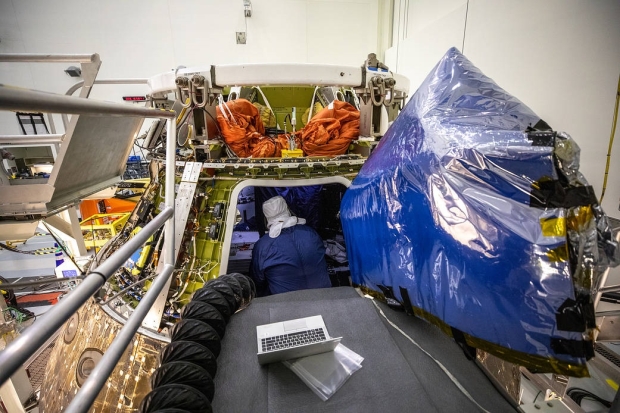 Now the space agency has taken to its blog on its website to announce that NASA technicians have finally opened up the Orion capsule to begin an assessment of how the spacecraft held up throughout its 1.4 million-mile journey beyond the Moon and back to Earth. NASA writes on its website that the above photo shows a technician standing inside the crew module, assessing the health of the interior and removing any payloads.
The space agency writes that teams have already removed any purposeful passengers (mannequins equipped with various sensors that'll inform NASA on how space influences human health) and Snoopy, NASA's zero-gravity indicator.
Artemis 1 didn't include any human passengers as the mission was essentially a reconnaissance venture to acquire as much data as possible that will be used to inform NASA on coming Artemis missions. Additionally, the Orion spacecraft was put to the test throughout the mission as engineers completed every objective with maneuvers, calibration, cameras, and sensors - even completing bonus objectives.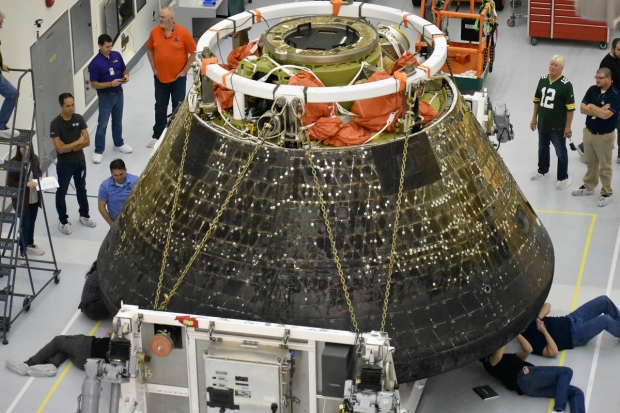 All of the acquired data from the Artemis 1 mission will be used to reduce any risk for Artemis 2, which will feature a human crew and will essentially be the same journey as Artemis 1, but this time with astronauts on board. Artemis 3 will be the big one, as it will be NASA's official return to the Moon with human astronauts in decades. These astronauts will touch down on the lunar surface, collect samples, and more before blasting off back home.
As with Artemis 1, Artemis 2 will provide valuable information that will assist in getting human feet back onto the lunar surface. Before then, NASA engineers and technicians will be performing various tests on all payloads inside of Artemis 1, as well as health checks on the Orion spacecraft. NASA writes that within the coming months, the space agency will be moving Orion to NASA Glenn's Neil A. Armstrong Test Facility for abort-level acoustic vibration and environmental testing.