KIOXIA is no stranger to flash memory, with the company inventing NAND flash and being at the forefront of consumer and enterprise applications. At CES 2023, it brought its full range of next-gen SSDs with impressive solutions as flash memory and SSDs become the standard across vehicles, mobile devices, PCs, and more.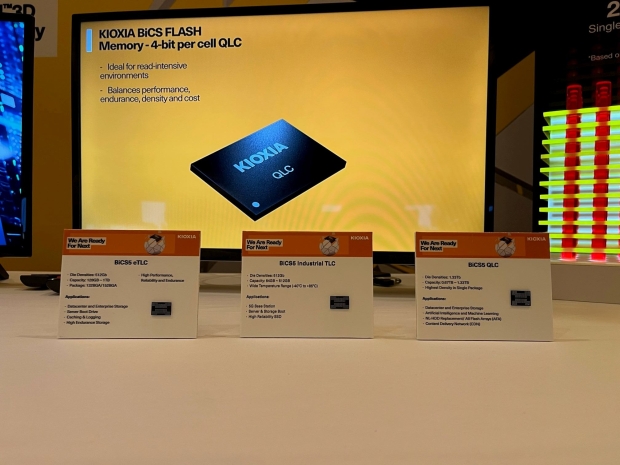 Being a leader when it comes to 3D Flash Memory technology, the company's BiCS FLASH 3D in particular increases density and reliability, making it a cutting-edge fit for data center, enterprise, and mobile storage.
"Whether it's the next connected vehicle, the next personal mobility device, or the next smart city - we keep advancing flash memory to make the next thing possible," said Alex Mei, vice president of corporate marketing for KIOXIA America, Inc. "Countless consumer devices and applications require flash memory and SSDs, and we are committed to continued innovation."
KIOXIA's Scalable BiCS FLASH 3D flash memory technology is no doubt impressive, featuring a 3D vertical flash memory cell structure sporting higher storage density per die than conventional Flash Memory - 1.33Tb in the BiCS5 QLC, the highest density in a single package to date. And the result is improved read/write performance, higher reliability when compared to NAND, and low power usage.
KOXIA also showcased its latest range of SLC NAND, UFS 4.0, and XFMEXPRESS Flash Memory for automotive, consumer, and industrial applications, in addition to NVMe SSDs. The PCIe 4.0 NVMe XG8 Series with capacities up to 4TB were also showcased, utilizing KIOXIA 112-layer BiCS FLASH 3D flash memory.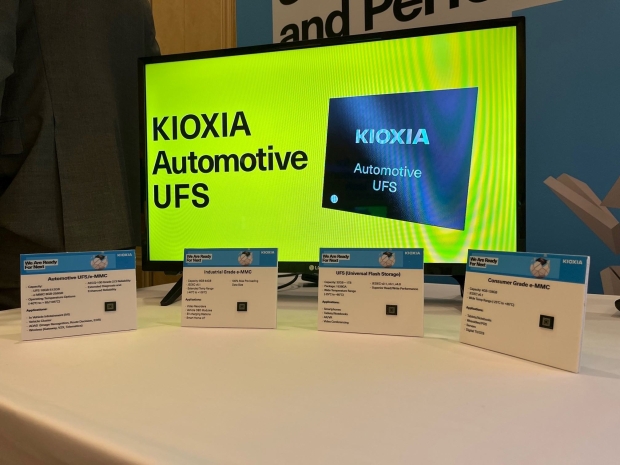 UFS and e-MMC memory for automotive was also at the show, with a broad range of solutions, all compliant and meeting automotive standards, in addition to featuring an extended temperature range of -40 degrees C to +105 degrees C. This probably means your car would be fine driving around Antarctica or an active volcano - at least, that's our take.
For more on all of the next-gen storage coming from KIOXIA, head here.