Fortnite gets its own Runescape 3D moment via radical Unreal Engine 5.1 makeover
Fortnite gets a radical makeover in Unreal Engine 5.1 with Nanite and Lumen adding realistic visuals, lighting, and in-game effects to the BR sensation.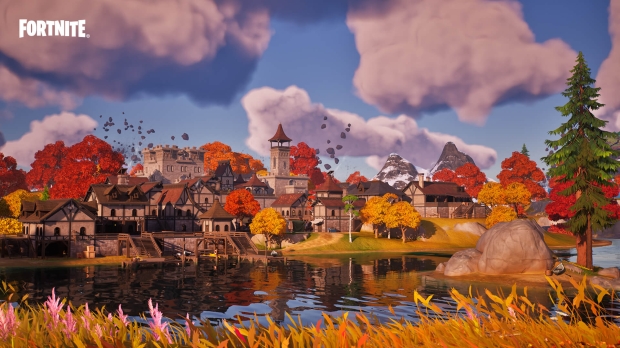 VIEW GALLERY - 5
Published
1 minute & 23 seconds read time
Epic Games overhauls Fortnite with a big visual makeover thanks to the power of Unreal Engine 5.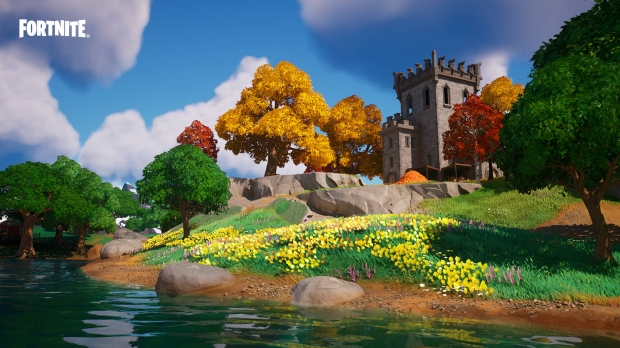 Fortnite Chapter 4 is here and it's been completely reborn in Unreal Engine 5.1 with new high-end effects and visual tweaks. The game looks absolutely incredible for Fortnite, and is a kind of proof-of-concept design of what live service F2P shooters could look like utilizing the new engine toolset.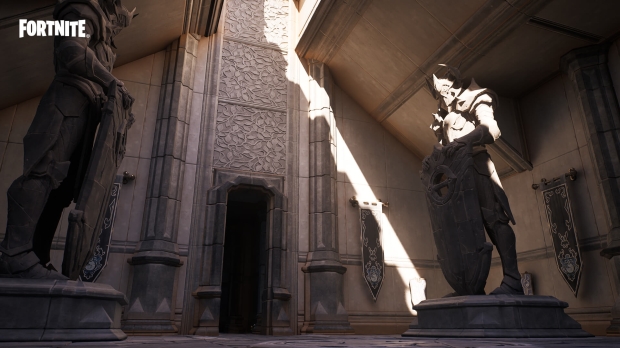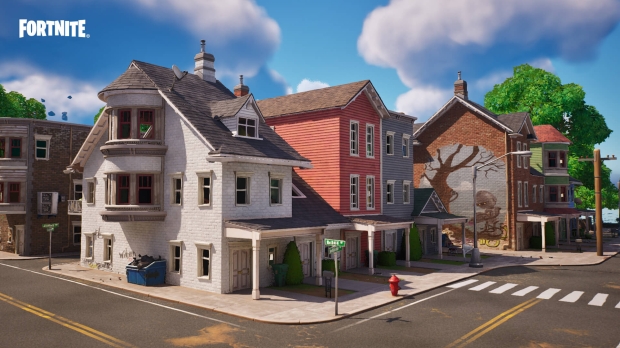 The new radical update was made possible thanks to Unreal Engine 5.1's optimized tech, including Nanite, which allows tons of extra detail thanks to its virtualized polygons, and Lumen, which adds ray-traced reflections and real-time global lighting effects to create a whole new sense of realism for the cartoony shooter.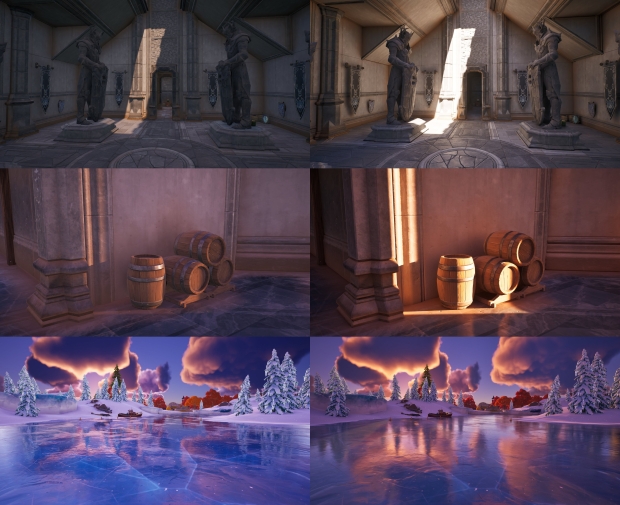 Epic has broken down some of the significant changes and how Unreal Engine 5.1 makes these effects possible:
NANITE

Nanite provides highly-detailed architectural geometry. Specifically, buildings are rendered from millions of polygons in real-time, and each brick, stone, wood plank, and wall trim is modeled.

Natural landscapes are highly-detailed too. Individual trees have around 300,000 polygons, and each stone, flower, and blade of grass is modeled.

LUMEN

Lumen reflections provide high-quality ray traced reflections on glossy materials and water.

Also, Lumen provides real-time global illumination at 60 FPS. You'll see beautiful interior spaces with bounce lighting, plus characters reacting to the lighting of their surroundings. (For example, red rugs may bounce red light onto your Outfit.) Also, Outfits that have emissive (a.k.a. glowing) qualities will scatter light on nearby objects and surfaces.

VIRTUAL SHADOW MAPS

Virtual Shadow Maps allow for highly detailed shadowing. Each brick, leaf, and modeled detail will cast a shadow, and character self-shadowing is extremely accurate. This means that things like hats and other small details on characters will also cast shadows.

TEMPORAL SUPER RESOLUTION (TSR)

Temporal Super Resolution is an upgrade over Temporal Anti-Aliasing in Fortnite, and allows for high-quality visuals at a high framerate.
Related Tags