GMC has introduced the 2024 Sierra EV Denali Edition 1, the automaker's first Sierra electric vehicle, as EV trucks continue to gain traction.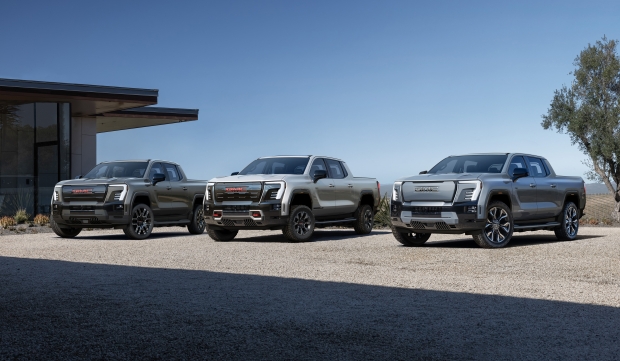 GMC hopes its customers will fully embrace the technology, capability, and luxury that the Sierra EV Denali Edition 1 will have to offer. The truck has a 400-mile range on a full charge, with public fast charging capacity of up to 350 kW - so 100 miles of range capacity is available after just 10 minutes of charging.
The Sierra EV Denali Edition 1 has a dual motor powertrain to support 754 horsepower and 785 lb-ft of torque when driven in Max Power mode. Up to 9,500 pounds of maximum towing capacity is available. The car has a 0-60 mph acceleration time of fewer than 4.5 seconds.
Inside the car, drivers can make use of a 16.8-inch-diagonal infotainment touchscreen, Super Cruise hands-free driver assistance, and customizable drive modes. In addition, one-pedal driving allows drivers to slow the vehicle to a full stop while using only the accelerator pedal.
Here is what Duncan Aldred, VP of global Buick and GMC, had to say: "This is the Denali of EVs - and a truck that is every bit a GMC. That means it leaves nothing on the table when it comes to hauling, towing and overall power while unlocking even more possibilities around what a GMC pickup can offer."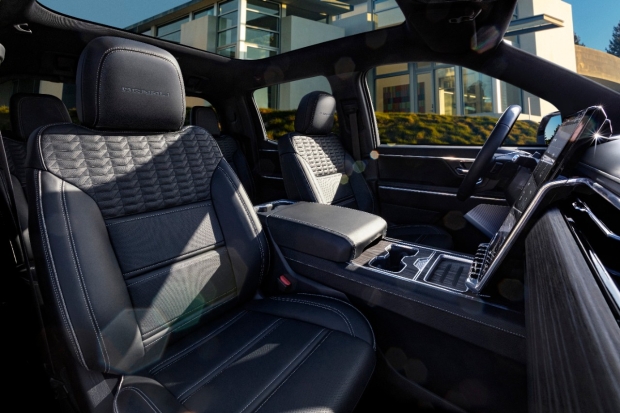 Using the GM Energy Ultium Home technology, truck owners will be able to use the bi-directional charging capability to power a home or other EVs from the EV Denali Edition 1.
The Sierra EV Denali Edition 1 will launch in early 2024, with Sierra EV AT4 and Elevation trims available in 2025. The starting MSRP will be $107,000, with public pre-orders now available. GMC has promised additional information related to battery range and other key features announced closer to production launch dates.
GMC introduces "The Denali of EVs":