Windows 7 coming soon afterall ?
Microsoft speeding up release.
Published Tue, Jan 29 2008 10:42 PM CST
|
Updated Tue, Nov 3 2020 12:38 PM CST
Despite
recent news
that Microsoft are apparently planning to withhold Windows 7 from being released until early 2011, we've decided to give you the other side of the story.
A recent roadmap suggests that Microsoft will launch "Windows 7", the successor to Vista as early as the second half of 2009. This is contrary to initial reports which stated its release sometime in 2010. According to APC Magazine, there are three milestone projects in the Windows 7 program, with the first stage already in progress. M1 is an Alpha build which has shipped to key partners for code evaluation. Stage two, due around April/May will be an updated version, and stage three is likely towards the end of the year if all goes to plan.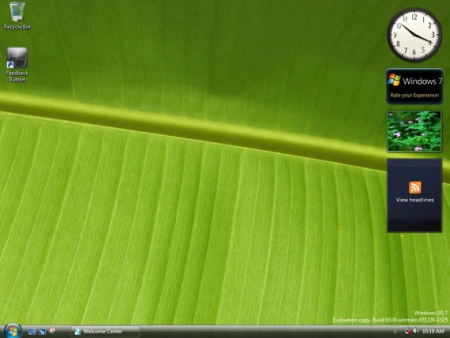 Apparently the Microsoft OS will be the last one available in 32-bit, although there will be a 64-bit version as well. This initial stage is only an English language version, with the upgrade to other languages likely as the OS reaches completion.
The shift to a 3 year cycle to initiate the new OS will be seen by many as an overtly aggressive move by Microsoft, who has only just begun to reap the rewards of the Vista launch in 2006.
With the advances in hardware far exceeding most people's budgets, one has to question if such advances in both software and hardware are simply too much too soon. A looming worldwide recession will answer that question.
Read more about Windows 7
here
.