More On Alienware's DLP Curve Prototype
When $'s no object...
Published Sun, Jan 13 2008 9:45 PM CST
|
Updated Tue, Nov 3 2020 12:38 PM CST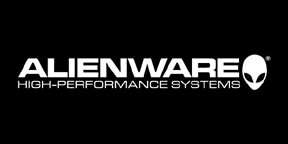 Equivalent to two 24" monitors stuck together side by side, the new DLP prototype monitor from Alienware displayed recently at CES is bound to take gaming and design to new heights. With bigger and better graphics cards going into high-end computers, it seems only natural that the hardware that graphics cards display on should also stretch to new heights.
What makes this monitor special is firstly the response times which are 0.02ms, definitely a major step up from normal LCD monitors. In addition the light source is LED, and the gamma is supposedly 170% greater than anything else available on the market right now.
In addition is has a 90 degree horizontal view, which is supposedly the optimal view angle for flight sims, immersive gaming and defense simulation technology.
The curved aspect gives the monitor a unique approach, compared to all the "flat screen" jargon we have been living with over the last few years, and because it is different, it definitely attracts attention. The applications that can find such hardware useful can stretch from medical scenarios, to digital photography editing, map making, designing work, in fact it is great for anything that needs a tip top display.
That being said, the essence of such a dynamic display is really in the gaming ability, and the immersive atmosphere it seems to create, while surrounding your peripheral vision (not entirely, but much more than usual) just puts icing on the cake. Rumored to begin selling at around $4000-5000 USD, the NEC/Alienware Curved DLP screen is a bit on the pricey side, however like all things popular it won't take long for the filter down effect to bring the prices lower as demand increases. Look out for this in your Christmas stocking for 2009.