World's first 500GB 2.5" HDD released
Pity it's too high though.
Published Thu, Jan 3 2008 6:17 PM CST
|
Updated Tue, Nov 3 2020 12:38 PM CST
Hitachi have pushed the barrier of mechanical notebook storage today with the introduction of the world's first 500GB 2.5" HDD, this raising the capacity limit by a whopping 180GB over previous drives.
Dubbed the Travelstar 5K500, this HDD operates at 5400RPM with a seek time of 12ms. Hitachi were able to squeeze 500GB into the drive by using three platters with a 260Gb/in areal density.
There is a downside however; the drive's thickness has been increased from the standard 9.5mm to 12.5mm to fit all three platters inside the casing, this making the unit
too large to fit
inside the majority of notebooks currently on the market, not to mention external enclosures too.
As a result of the above, Hitachi are aiming the drive more so at PC makers who may choose to make more space available for it in next-gen systems. On that note, ASUS were quick to respond in announcing that they plan to design the world's first One Terabyte Notebook by allowing for enough space inside to carry two of these new Hitachi drives. You can read the full PR about this
here
.
The official announcement on the new 500GB TravelStar can be
found here
folks.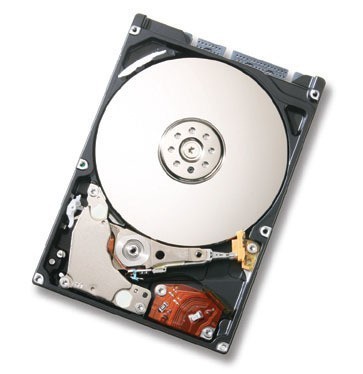 On the eve of the Consumer Electronics Show (CES) in Las Vegas, at a time when most of the technology world is asking "what's the next big thing?", Hitachi Global Storage Technologies (Hitachi GST) has answered that question quite literally by introducing the world's highest capacity 2.5-inch mobile hard drive. Setting a new industry benchmark for capacity, the half-terabyte (500GB) Travelstar 5K500 is poised to usher in a new era of "slim" desktops, full-featured notebooks, gaming consoles and other advanced applications for consumers on-the-go.