Diablo IV: 2023 release, cross-play, 150 dungeons, crazy endgame
Blizzard confirms Diablo IV will release in 2023, complete with cross-play with consoles, 150 dungeons, and crazy endgame content.

Published Jun 13, 2022 1:18 PM CDT
|
Updated Wed, Jul 6 2022 7:24 AM CDT
Our predictions were right: Diablo IV will indeed launch next year to coincide with a significant revenue forecast jump at Activision-Blizzard.
Yesterday during the big Xbox showcase, Blizzard announced that Diablo IV, its most ambitious Diablo game yet, will launch in 2023 on PS5, Xbox Series X/S, and PC. The developers outlined some major features coming to Diablo IV including cross-play and cross-progression, couch co-op, social events, and tons of endgame content that will keep players busy for many years.
In this article we'll outline a few of the things announced during the showcase and highlight what Blizzard developers said about Diablo IV. One thing remains clear: This is going to be a massively replayable game.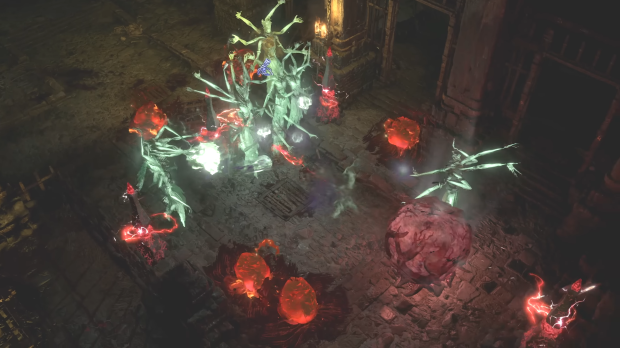 Dungeons - Diablo IV features 150 dungeons, which are basically little zones full of monsters. Each dungeon is procedurally generated and is different/randomized each time.

Nightmare Dungeons - More difficult dungeons with harder enemies, implies Hell and Inferno dungeons are coming too
Strongholds - Gamers will find enemy territories that can be conquered and reclaimed, Far Cry style. These areas can turn into smaller towns or dungeons.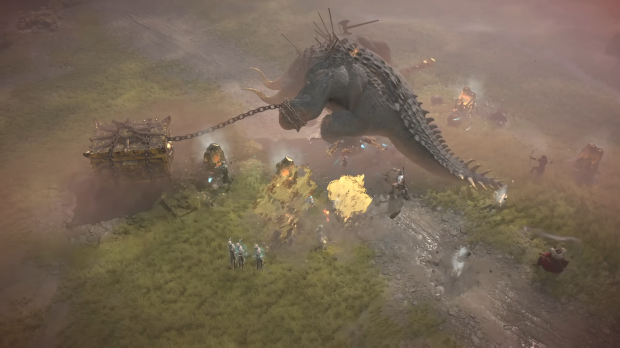 World bosses - Huge, hulking monstrosities roam Sanctuary that require multiple players to beat--one of them is a treasure beast--and think of these like Uber events from D2
Non-linear gaming - The world can be explored however you'd like, there's no set path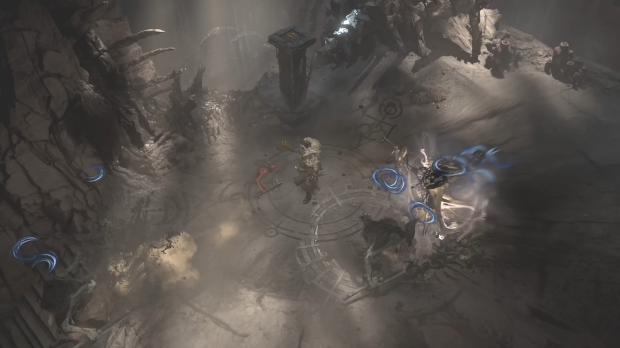 Full cross-play with all platforms - Diablo IV has cross-play and cross-progression between consoles and PC, so you can jump back and forth between platforms and play with others

Couch co-op - 2-player couch co-op returns for consoles

PVP confirmed - PVP will come back in specific areas on the map in zones of Hatred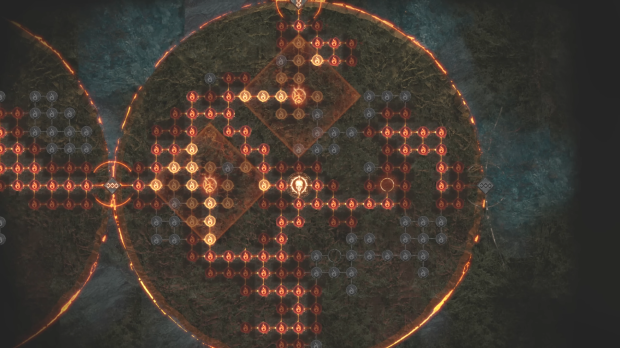 Paragon system - There's an endgame paragon board that will keep you playing long, long after you beat the game
"Diablo IV is the next-generation of monster slaying action RPG, melding monster slaying and loot collecting with a fully realized open world."

"It takes all the pillars of a Diablo game and just expands them. With all the new features that people really love and appreciate in modern games."

"Whoever you see yourself being you can create in Diablo IV."

"One of the best things about having an open world is the journey you create yourself. There's no linear path you have to follow."

"We've got almost 150 dungeons in the game. There's all kinds of surprises as you're exploring."

"Strongholds are enemy territory you have to reclaim. You might have a space that begins as a hostile territory, but after you cleared it out it now becomes a friendly town. Sometimes it's a new town, sometimes it's a new dungeon, there's all kinds of rewards you can get And you have a real impact on the world as a result."

Local events are really cool little story segments that happen in the open world. You'll just be running through the world and then a local event will pop up and you can choose to participate in it."

"Or get a group together and just wail on giant world bosses. These are events that take a lot of people when you really have to work together."

"Being able to see all the players on your screen collaborating, trying to take this big monster down...it's epic."

"It's so easy to create a community in the shared world. It makes Diablo a more social experience."

"We've got fully-enabled cross-play. If you have an Xbox and your buddy has a PC, you're going to be able to play. Or you can play couch co-op; two people on the couch can sit there and have a great experience."

"If you're really really good as a PVP player, the game marks you as a champion on the map. You basically become a loot pinata and everyone wants to chase you down."

"The last story mission is really the beginning of a whole different party of the journey. Now you're set up for the endgame, and the endgame is rich with things to do that allow you to get more and more powerful. Whether it's new items or new dungeons or new paragon boards, every single time you come back to play Diablo IV there's going to be new stuff for you to experience."

"It's something we're going to support for years to come. It almost doesn't end."
Related Tags