Blizzard takes on Clash Royale with Warcraft Arclight Rumble
Blizzard's new Warcraft mobile game Arclight Rumble will take on Clash Royale using familiar characters and a Hearthstone style.
Published May 3, 2022 1:32 PM CDT
|
Updated Tue, May 24 2022 9:32 PM CDT
2 minutes & 7 seconds read time
Blizzard's new Warcraft mobile game is a so-called "tower offense" RTS battler where gamers can customize troops and take on combatants.
Today Blizzard revealed Arclight Rumble, a new Warcraft RTS that's actually coming to mobile instead of PC. The game is similar to billion-dollar mobile titan Clash Royale in scope and presentation, only in Arclight Rumble gamers will lead their forces across a multitude of maps to battle towering bosses, huge obstacles like enemy ships, and teeming hordes of enemies.
Arclight Rumble also features co-op, a singleplayer campaign, and PVP. Microtransactions are in, of course, and real money can be used to buy more units.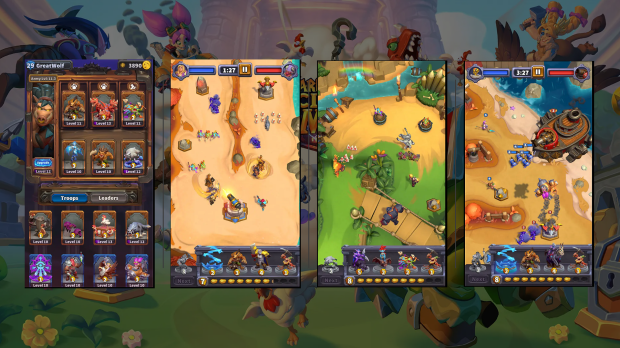 Closed beta testing is coming to "limited territories" soon. Here's what Blizzard said about the game:
"There are so many ways you can customize your minis using talents. They're abilities that can be augmented in all sorts of directions."
"This game has so many ways to play, new content every day, every week, you get to play a new dungeon every week"
70+ maps

Raids and Dungeons

Guilds confirmed

Co-op, singleplayer, PVP
Check the Google Play page for more info here.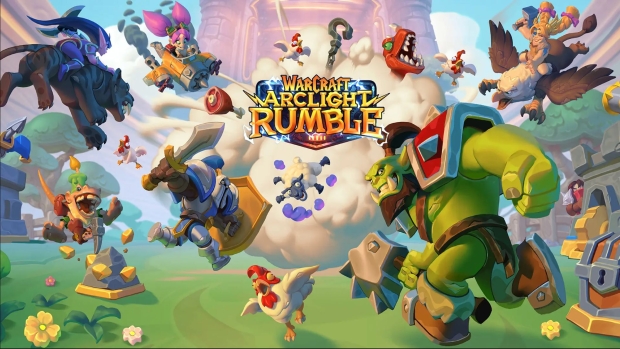 Warcraft Arclight Rumble is a mobile action strategy game where collectible Warcraft Minis come to life to clash in epic melee battles. Whether you choose to play in the massive single player campaign or compete head-to-head in epic PvP battles, prepare to experience the true meaning of joyful chaos!

WARCRAFT AT YOUR FINGERTIPS

Take control of an army of Minis to defeat bosses and characters from the Warcraft universe

Play with iconic heroes like Jaina Proudmoore, Grommash Hellscream, and many more

Defeat enemies from across the Warcraft universe in familiar and new settings

Discover new maps and bosses as you fight your way across Azeroth

COLLECT OVER 60 WARCRAFT MINIS AND CHARACTERS

Collect dozens of units and characters from across Azeroth

Build armies within 5 playable families: Alliance, Horde, Beast, Undead, and Blackrock

Unlock new skills and upgrade your minis as you level up

FAST PACED MOMENT-TO-MOMENT STRATEGIC ACTION

Every Mini and hero you play matters when it comes to winning

Cast spells like Blizzard and Chain Lightning to defeat your enemies and turn the tide of battle

Exploit enemy weaknesses: deploy ranged units against flyers, or use magic against infantry

Use your Minis' unique powers to build a team for any opponent you come up against
Related Tags